REMAINING STRONG AND RESILIENT EVEN DURING A PANDEMIC
Seeing ahead and preparing are key
By Paul Mallen
The global pandemic is testing the world in unprecedented ways. Businesses, here and abroad, have had to face lockdowns, losses, and future uncertainties. For the insurance industry, expected and unexpected risks and exposures are what we signed up for. It's in our corporate DNA. As such, we may have been more prepared than businesses in other industries to deal with the disruption and related risks brought on by the pandemic. Still, whether an entity is a carrier, brokerage, or agency, insights and strategies enable a business to remain strong and resilient even under the worst circumstances.
Heightened operational risks
Risk management must focus on many facets of a company's operations, from finance and investments to information technology, underwriting, workforce, and market position. Policies and procedures must be in place to manage potential risks under normal circumstances, or through disruptions due to a power outage, network failure, new regulations, or looming competitive threats.
COVID-19 introduced new potential risks, including those posed by a remote workforce, such as heightened cybersecurity risks that demand strong cyber policies and procedures. IT systems that are already resilient, backed by vulnerability assessments, penetration testing, and cybersecurity policies, further mitigate new risks.
[I]nsights and strategies enable a business to remain strong and resilient even under the worst circumstances.
Providing employees access to a company's virtual private network (VPN) enables them to function remotely just as they would in the office. Still, remote working introduces heightened cyber risks and other concerns. We are in the business of balancing risk vs. return. Even as "essential" businesses that are able to remain operational while other businesses are locked down, carriers, brokerages, and agencies need to balance the safety of employees with policies that will enhance productivity and customer service metrics.
Digitization and market demands
Today, maintaining high standards of customer service relies on quality people as well as digitization and automated processes. By leveraging advanced technologies such as robotic process automation (RPA) and artificial intelligence (AI) to facilitate improved customer analytics and customer service metrics, insurance companies can continually improve their service quality. Offering mobile apps, online portals, and digital documents, in conjunction with integrated call centers, makes information accessible 24/7. It's essential to remaining competitive on the sales side and is reflected in an enhanced customer experience.
Product diversity, too, must not be just a function of sales and profitability but a reflection of the market's needs. Introducing new products to plan sponsors that help them contain their costs, such as medical stop loss and voluntary products, addresses market conditions, such as rising healthcare costs and today's multigenerational workforce.
Communication. Nothing can replace face-to-face communication; however, technology can be leveraged to keep the lines of communication open with staff, customers, vendors, and business partners. Whether through Zoom, Microsoft Teams, or other video platforms, regardless of the circumstances that keep employees from the office for a prolonged period or prohibit travel to customers, regular communication is essential. Companies that have always held regular staff meetings in person or via conference calls or video platforms have found that continuing a similar form of communication during the pandemic helps maintain an important sense of normalcy and business continuity.
In the face of any unexpected event and resulting business disruption, the value of having a comprehensive crisis communication plan in place, previously communicated to and understood by all employees, is also a foundational requirement for remaining resilient during unexpected events. Communication, however, should extend beyond employees' work roles and encompass knowing them personally—what's happening with their families, their recreational or charitable interests, and so on.
Economic pressures. The insurance industry has been through many challenging economic periods, from the 1929 Depression through the Great Recession, both of which were largely the result of financial missteps, bubbles, and poor economic policies. For example, the 2008 global financial crisis was fueled by a contraction of the capital supply. Today's global economic shutdown stemming from COVID-19 can be attributed to disruptions on both the supply and demand sides. Mass shutdowns of manufacturing plants caused serious disruptions to the global supply chain. Products ranging from household paper and cleaning supplies to auto parts and electronic components all but disappeared. Forced quarantining for entire regions brought air travel, hotels, restaurants, and retail operations to a screeching halt.
In the insurance sector, life insurance companies were a stabilizing influence thanks to their capital buffers, lower equity exposures, and accessible capital markets. On the negative side, low interest rates, a 10-year note yield well below 1%, corporate bond downgrades leading to higher-than-usual asset losses, and increased death claims all have an impact on insurance carriers. Those best able to withstand these pressures will be those that had strong financials going into the pandemic, anchored by conservative policies including a balanced portfolio, cash conservation, and prudent asset/liability management strategies that balance yield with risk.
As part of their financial performance strategies, carriers, brokerages, and agencies alike must be willing to scrutinize all aspects of their businesses (i.e., units and divisions) and be willing to make the hard decisions either to let go of underperforming areas and/or make necessary changes and investments so that these units and divisions can perform at a higher level.
Decisive leadership. While all of the aforementioned measures are vital to remaining resilient, the most important factor is decisive leadership. It's not enough to be decisive just when an unexpected event or crisis hits; this way of leading must exist at all times. With respect to the pandemic, at the Amalgamated Life Insurance Company and our family of companies, we started planning early and had a plan in place for our employees to work remotely. By mid-March, we sent them home. On other fronts, decisions were made quickly and decisively relating to cash management, investments, and projects.
In April, we began planning to bring employees back to the office with a wide range of required measures identified and implemented. These included having two EMTs on site every day to take employees' temperatures, introducing mask wearing and social distancing policies, making changes to facilities and work spaces, and continuing company-wide calls to keep our staff informed on all essential matters relating to the company's operations and containment of COVID-19 contagion.
Decisiveness isn't just about business; people also must be considered. A decisive leader remains human, compassionate, and interested in employees, customers, and business partners. This interest rises above the professional relationship to include an interest in the person as a whole and that which matters to him or her. Staying connected, picking up the phone and seeing how employees, customers, and partners are doing, is a conscious, decisive way to demonstrate positive, compassionate leadership.
Being a decisive leader demands having your own voice, even after you have enlisted the viewpoints of board members, management, and others where appropriate. Balancing views but remaining true to your own instincts and inner voice is necessary to lead decisively, consistently, and with a steady hand.
Looking backward is important. It allows for better strategies and tactics to be developed. Looking forward, however, and leading for the long term is more important. Having a vision and making decisions that facilitate that vision's fulfillment is leadership that helps a business become stronger and more resilient.
Resilience in a pandemic. Both the public and regulators have expectations of insurance entities that must be honored. The pandemic has catapulted the insurance industry into new territory. It is changing the way many view our business. PwC's June COVID-19 Consumer Insurance and Retirement Pulse Survey revealed some of these changes in consumer attitudes and behaviors. For example, 15% of survey respondents say they are likely to purchase life insurance because of the impact of COVID-19, while 37% conveyed fear that the pandemic may affect their retirement plan.
For carriers, brokerages, and agents, it's important to stay abreast of the latest market data and assess operations and procedures based on market trends and developments, raising questions such as:
Are we optimizing our resources— both human capital and financial assets?
Are we effectively leveraging technology and digitization to improve our processes?
Are we striking a balance between implementing necessary changes (i.e., procedural, structural, sales/marketing) when the unexpected happens, such as supporting remote working, without compromising service quality?
Are we communicating effectively and regularly on all fronts and remaining agile and flexible while pivoting when necessary?
Answering these questions and acting definitively on the answers will help insurance organizations become stronger and remain resilient through good times and challenging times.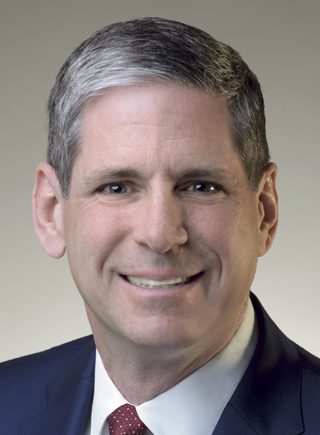 The author
Paul Mallen is president and chief executive officer of Amalgamated Life Insurance Company, a provider of group life and disability, medical stop loss, and voluntary employee benefits.  The insurer is an A.M. Best "A" rated company. Mallen joined the company in 2005 as chief financial officer and was elected to his current role in 2018. He has over 30 years of experience in diverse industries and corporate activities, from corporate finance and regulatory compliance to IT, underwriting, and facilities. https://www.linkedin.com/in/paul-mallen-812207/