NO ONE MEANT TO CAUSE A CRASH!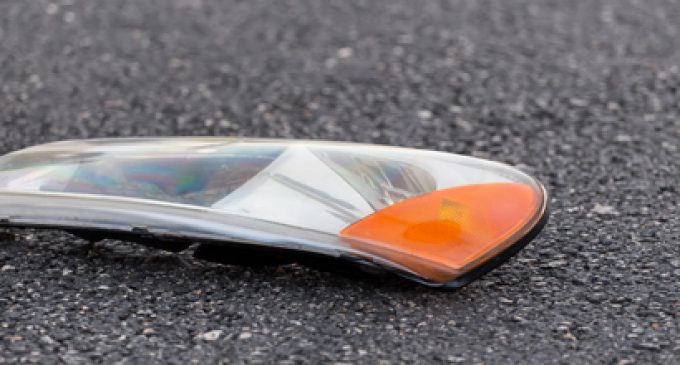 No One Meant To Cause A Crash!
A plumbing company's employee was driving a company-owned truck while intoxicated and caused a collision that injured another party. That party sued and was awarded compensation plus punitive damages. The plumbing company's insurer refused to pay the punitive portion of the award. It disputed whether the obligation involved an "accident."
Read here to see how a court viewed the dispute.
Carlos Xavier Sanchez (Sanchez) was intoxicated while driving a truck that had been assigned to him by his employer. Advantage Plumbing Services (Advantage) owned the truck which was insured by Cincinnati Insurance Co. (Cincinnati). Sanchez failed to yield (at an intersection?) and collided with a vehicle resulting in injury to the driver, Richard Brett Frederking (Frederking).
Frederking sued Sanchez and Advantage in a Texas state court. A jury found Sanchez's conduct to be grossly negligent and Advantage was negligent in trusting Sanchez with the vehicle. Sanchez and Advantage were held jointly and severally liable for compensatory damages in the amount of $137,025. In addition, the jury awarded $207,550 in punitive damages.
Cincinnati agreed to pay Frederking the compensatory damages on behalf of Advantage and declined to pay the punitive damages. Frederking then sued Cincinnati for breach of contract arguing that both the automobile and the umbrella policies covered "accidents" caused by Advantage's employees. Cincinnati removed to federal court and counter claimed for summary judgement. Cincinnati argued that the event was not an "accident" rather, drunk driving was an intentional act. Further, Cincinnati contended that the grossly negligent conduct of Sanchez would preclude him as an insured.
The word "accident" is not defined in the policies; therefore, the general meaning and common usage of the term was applied. The event was found as fortuitous, unexpected, and unintended because Sanchez did not intent to collide with Frederking's automobile and he did not drink, hoping to cause a collision.
The case was remanded to the district court for further consideration.
RICHARD BRETT FREDERKING, Plaintiff-Appellant v. CINCINNATI INSURANCE COMPANY, Defendant-Appellee, No. 18-50536., Filed: July 2, 2019, United States Court of Appeals, Fifth Circuit.
The Importance of Clear Language
Litigation may seem commonplace with insurance coverage. However, it's the opposite. Court cases, particularly those with high stakes, just get more attention. By far, most claims are resolved by payment or are denied in a manner that is understood and accepted by the disputing parties. Policy language is critical in creating reasonable coverage expectations.
Language involving different aspects of an insurance policy works best when all parties affected by the policy understand that language. Policies often provide terms that have a special meaning that directly applies to the protection granted by the policy.
Here is an example of how some terms are handled under the CA 00 01-Business Auto Coverage Form in the PF&M Analysis.
SECTION V-DEFINITIONS
A. Accident
The term accident, when used in this coverage form, includes continuous or repeated exposure to the same condition which results in bodily injury or property damage.
Note: The word accident is never actually defined. Therefore, the definition of accident is that which is found in a commonly used dictionary. That agreed upon definition is then expanded to include continuous and repeated exposure to the same condition causing the injury or damage.
B. Auto
An auto is a land motor vehicle, trailer, or semitrailer that is designed to be used on public roads. While it does not include mobile equipment (review its definitions later in this section) it does include land vehicles that are subject to a state's financial responsibility or vehicle registration laws. The applicable state law is based on the state in which the vehicle is either licensed or most commonly garaged.
C. Bodily injury
The term bodily injury, when used in this coverage form, is expanded to be not only injury to the body but also sickness or disease that a person sustains. Death that results from bodily injury, sickness, or disease is also considered bodily injury.
Note: The term bodily injury is not actually defined but instead is expanded.
D. Covered pollution cost or expense
This short phrase covers all costs or expenses that result from the following:
1. A response to or assessment of the effects of pollutants by the insured or others. It must be done because of a request, demand, order or statutory or regulatory requirements. Examples of such responses and assessments are testing for, monitoring, cleaning up, removal, containing, treating, detoxifying, or neutralizing.
2. A claim or suit that is brought by or for a government entity relating to damages from a response to or assessment of the effects of pollutants. Examples of such responses and assessments are testing for, monitoring, cleaning up, removal, containing, treating, detoxifying, or neutralizing.
This term then reproduces the entire Pollution Exclusion but substitutes the words "cost or expense" for "bodily injury or property damage." In this way, the covered cost or expense tracks with the type of limited pollution coverage provided.
Refer to the Covered Auto Liability Section II Pollution exclusion for the wording.
E. Diminution in value
This is the loss of market value that is solely due to an accident. This loss of value can be actual or perceived.
Related Court Case: Value of Automobile Disputed In Court
F. Employee
The term employee is not actually defined but it is expanded. When the term employee is used in this coverage form it means not just individuals who are employed directly but also includes those workers under a leasing contract. The term employee is not expanded to include temporary workers.
Seeking Greater Loss Awareness
Sometimes it is important to understand different aspects of businesses you choose to write. Even small businesses can include a wide variety of serious loss exposures. Our Risk Survey, Commercial solution includes valuable information on hundreds of commercial operations. It can make your clients and potential clients more aware of the losses they face from their particular operation. Helping clients gain greater knowledge of business threats often awakens readiness to secure greater levels of protection. Just as important, it may cement an insurance professional's place as a trusted advisor.
Here is some information provided by the narrative on plumbers found in the Risk Survey Commercial of Advantage Plus.
PLUMBERS
Category: Casual and Artisan Contractors
SIC CODE: 1711 Plumbing, Heating and Air Conditioning
NAICS CODE: 238220 Plumbing, Heating, and Air-Conditioning Contractors
Suggested ISO General Liability Codes: 98482, 98483
Suggested Workers Compensation Code: 5183
Description of operations: Plumbing contractors install, service, repair, and replace piping and fixtures that connect to water mains or wells, gas utilities, sewers, appliances, sprinklers, and irrigation systems. Plumbers may offer services to the general public, or specialize in residential or commercial work, new construction or remodeling. Plumbing operations involve cutting metal or plastic (PVC) piping to length and assembling it by means of threaded couplings, adhesives, or by soldering, brazing or welding. Some plumbing contractors provide retail sales of hardware and appliances and offer remodeling services for kitchen and bathrooms. The contractor may offer 24-hour emergency service.
Property exposures may be limited to an office only or include retail sales, shop operations and a yard for storage. If the contractor constructs their own piping, the potential for fire or explosion increases due to sparks and flames produced by the welding process and storage of gas cylinders on premises. Welding involves the use of tanks of gases that must be stored and handled properly to avoid loss. There should be basic controls such as chained storage in a cool area and the separation of welding operations either in a separate room or with flash/welding curtains away from flammables. PVC piping may release toxic fumes should a fire occur. Plastic piping typically uses adhesives that contain a flammable solvent. Handling and storage of flammables need good controls. If repair work on vehicles and equipment is done in the building, fire hazards may be much higher.
Crime exposure is primarily from employee dishonesty. Background checks, including criminal history, should be performed on all employees providing services to customers or handling money. All ordering, billing and disbursement should be handled as separate duties with reconciliations occurring regularly. Theft can be a high exposure if inventories of valuable metals, such as copper or brass, are stored.
Premises liability exposures at the contractor's shop or office are generally limited due to lack of public access. If there are retail sales, customers may slip, trip or fall while on the premises. Outdoor storage may present vandalism and attractive nuisance hazards. Off-premises exposures are extensive. Plumbing work can be invasive, resulting in a high potential for property damage. The area of operation should be restricted by barriers and proper signage to protect the public from slips and falls over tools, power cords, building materials, and scrap. Plumbers can damage customers' premises when removing old plumbing and piping and installing new. Welding presents potential for burns or setting the property of others on fire if not conducted safely. In enclosed structures, buildup of fumes from adhesives or sewer gases can result in bodily injury. Personal injury exposures include assault and battery and invasion of privacy. Background checks should be conducted for any employee who will have regular contact with customers. The use of subcontractors as well as any contractual liability exposures should be examined.
Environmental impairment exposures arise from the removal, transport, and disposal of waste and old insulating materials removed from structures. As some of these materials may be contaminated with waste or include lead piping and asbestos insulation, disposal procedures must adhere to all EPA and other regulatory standards. Proper written procedures and documentation of all processes is important. Training and supervision of employees are critical.
Automobile exposures include the transportation of workers, equipment and materials to and from job sites. There may be transportation of hazardous waste to approved landfills. All drivers must be well trained and have valid licenses for the type of vehicle being driven. MVRs must be run on a regular basis. Random drug and alcohol testing should be conducted. Vehicles must be well maintained with records kept in a central location. Drivers may need a hazardous materials ("hazmat") endorsement to transport some waste and old insulating materials removed from structures.
Eye Opening Suggestion
Of course, a simple item may need to take place before making use of a tool to expand a business client's or prospect's awareness: an offer. Our Business Building Letters are a way to open a door to show how helpful you can be in assessing risk. Don't be skeptical about using a letter to create an opportunity. An ancient sales adage states that so many chances to achieve something positive are lost because of the reluctance to ask for that chance. A short, precise, to-the-point letter may be the perfect way to pursue a new client or broaden the relationship with a current one.
Here is an sample from the Commercial Prospecting section of Business Building Letters, suggesting a client make use of a commercial survey of his or her operations.
Dear [Name]:
If you try on a pair of shoes that don't fit, you know it immediately. If you buy insurance that doesn't fit, you might not know it until it's too late.
Our company has an extremely effective method of testing coverage by evaluating what kind of insurance, and how much, you should have. We are also able to identify coverage you may have that you don't need. Our survey has earned high marks throughout [name of your city].
We urge you to take advantage of this no-obligation service. It is especially important now, with the many changes that have occurred in coverage and rates in recent years.
Please drop the enclosed business reply card in the mail today, give me a call at [phone number] or email me at [email address]. We'll arrange a meeting convenient for you and provide the survey without cost or obligation.
Sincerely yours,