Looking Back, Looking Ahead
OTTERSTEDT INSURANCE AGENCY
Leading with experience, this I00-year-old agency looks forward to the future
Having recently marked its 141st anniversary, Rough Notes is celebrating its long track record of supporting the independent agency channel by profiling agencies that have been in business for 100 years or more. In this month's article we feature a firm that this year is celebrating its 100th anniversary.
By Elisabeth Boone, CPCU
Then …
The Otterstedt Insurance Agency was founded in 1919 by Fred H. Otterstedt. Originally based in Guttenberg, New Jersey, the agency opened its doors with a staff of three people and a simple goal: to serve local residents and businesses.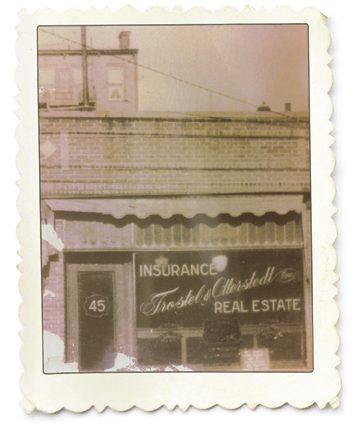 Upon Fred Otterstedt's retirement in 1955, the agency was acquired by Joseph C. Parisi Sr. and his wife, Lucille. Today the firm has seven branches and 115 employees, and is licensed in 41 states plus the District of Columbia. It has offices in Englewood Cliffs, Summit, Teaneck, Pompton Plains, Hasbrouck Heights, Allamuchy, and Hackettstown.
Otterstedt provides insurance and risk management services to a wide range of personal and commercial clients. On the commercial side, the agency's specialties are attorneys, commercial trucking, construction, doctors, management liability, manufacturers, nonprofit liability, pest control, public entities, and restaurants. Otterstedt also writes commercial surety, contract surety, ERISA, and fidelity bonds and offers financial planning, investment, and employee benefits services and products.
In 1976, Robert J. Casazza joined the organization as president, and in 1979, Joseph C. Parisi Jr. came on board and now serves as chairman and chief executive officer.
… and now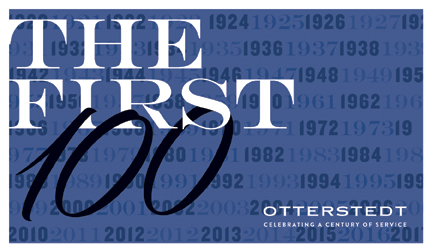 After the turn of the century, the agency initiated a comprehensive branding and marketing strategy to position itself in an increasingly competitive marketplace. It implemented a social media and digital strategy to engage prospects and clients by Leading with Experience®, the agency's slogan.
Otterstedt acquired its first agency automation system from Insurnet in 1983.
For the past five years it has used the Applied EPIC system. "We find value in the data generated by the system," says Joseph Parisi Jr. "It helps us obtain unique insights that allow us to better serve our clients while maximizing our partnerships with our carriers. In addition, the efficiency of our staff is enhanced by their high utilization of the system."
What factors does Parisi believe account for Otterstedt's longevity?
"Right from the start we focused on really getting to know our clients and listening to their needs and concerns," he asserts. "Our approach to coverage starts with a deep understanding of what matters most to the individuals and businesses who trust us with the great responsibility to protect what matters most to them. Over our first 100 years we've helped many families and businesses transition from generation to generation as their needs change.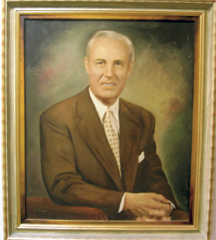 "Our culture has always focused on building a community that brings everyone to the table, from our carrier partners to our staff and to the clients we serve. As a family business our values have informed many of the decisions we've made through the years regarding the kind of experience we want to create. It is one of the reasons we have so many employees who've been with us for decades and why we were named one of the top workplaces in New Jersey this year.
"Otterstedt is also well respected by carriers and the industry at large," Parisi notes. "We serve on many advisory councils for our carriers and insurance associations.
"Finally, Otterstedt has embraced change as a constant of our industry. To truly be 'Leading with Experience,' it's important for us to continue to strive to be the best. This applies to everything we do, from working with our carrier partners to serving the clients who trust us to protect their families and businesses."
"Right from the start we focused on really getting to know our clients and listening to their needs and concerns. Our approach to coverage starts with a deep understanding of what matters most to the individuals and businesses … ."
-Joseph C. Parisi Jr. Chairman and Chief Executive Officer
Otterstedt Insurance Agency
Looking ahead, what key objectives will Otterstedt be pursuing?
"As a team, we're committed to achieving excellence through ongoing training and certification as our industry evolves and the needs of our communities change," Parisi responds. "We continue to focus on smart growth to serve our clients with the most advanced insurance solutions available. We are always seeking maximum efficiency by staying on top of changing technology, the ever-changing nature of risk, and the forces that are shaping our communities."
What does the future hold for Otterstedt?
"We're looking forward to our next 100 years and to continuing to find innovative ways to serve our communities by Leading with Experience," says Parisi.
Cover Photo: The Otterstedt headquarters in Englewood Cliffs, New Jersey
If your agency was founded in 1919 or earlier and you'd like us to consider featuring it, drop a note to davew@roughnotes.com. We'll be in touch.