Wondering what to look for when selecting a best-in-class insurance partner to bind nonprofit and social services accounts? Check out this advice from NSM Insurance Group's Ed Partridge, and how these qualifiers affect your business and bottom line
PARTNERSHIP AND PROFITABILITY

How the insurance provider you choose to work with impacts your business and bottom line
By Edward Partridge, CPCU, RPLU, ARe, AINS
Determining which insurance provider you partner with to serve your clients is one of the single biggest decisions you can make—one that can make or break your business as an agent. While pricing will always be a key decision driver, it's not the only factor that impacts your bottom line. In fact, it's just the tip of the iceberg in terms of what you need to consider when choosing a provider that will help maximize your profitability.
"Ultimately, leveraging a partner's expertise to complement your own can make you an even more valuable asset to your clients … ."
This is particularly true for niche markets, such as the nonprofit and social services space. It's a highly attractive, stable and growing market with loyal clients, untapped potential and the privilege of serving organizations that serve critical needs in the community. For all of the opportunity it holds, however, the industry's diversity and complexities make it even more imperative that you work with an insurance partner that can set you and your clients up for success.
Here's what to look for when selecting a best-in-class insurance partner to bind nonprofit and social services accounts, and how these qualifiers affect your business and bottom line:
Industry-specific expertise. Working with an insurance partner that has in-depth, niche expertise brings the benefit of being intimately familiar with the coverages your clients need and, importantly, the specific risks they may face. This includes knowing precisely which liabilities to look for and the right questions to ask across all lines of coverage. The more experience you can draw on, the better positioned you will be to make sure accounts are priced properly and that you are providing appropriate, comprehensive coverage for all of the 'what-ifs' that may arise, even as an organization evolves.
Ultimately, leveraging a partner's expertise to complement your own can make you an even more valuable asset to your clients, not to mention help you sell against the competition with a proven A+ product.
Broad coverage. While some insurance providers are pulling back from the nonprofit and social services world, others remain committed to serving mission-based organizations with a robust appetite. Do your due diligence to find a provider that offers national coverage and writes for a wide range of classes. Having a comprehensive one-stop-shop where you can bind all of your accounts within the sector pays dividends. It streamlines the process upfront, and it can save you the hassle and man-hours required to remarket your accounts down the line, leaving more time for you to focus on growing your business.
Dedicated underwriters. Agents know better than anyone that business is built on relationships, so set a high bar when it comes to personalized service from an insurance provider. Seek out a partner that provides you a dedicated, experienced underwriter—an expert you can call on time and again, year after year, client after client; an expert who has 'been there, done that' in providing coverage for nonprofit and social services organizations; an expert who is invested in your success as much as you are.
This partnership is where the rubber meets the road, so don't hesitate to ask about underwriters' tenure and service promises upfront. (You'll find some partners have underwriters who have worked solely in the nonprofit and social services space for 20 to 30 years.) After all, this fuels your ability to deliver for your clients and stand out from competing agents.
In-house claims management. Overseeing claims management in-house not only helps ensure claims are managed properly, it enables an insurance provider to serve as an advocate for you and your clients. Having a seasoned claims management team on your side means your insureds' best interests will always be at heart. The claims process is a common pain point, but when claims are processed promptly and fairly—not overpaid or underpaid just to keep things moving, which can cause unintended premium increases or frustrated insureds later—it will remind your clients why they chose to do business with you in the first place.
Plus, a dedicated in-house claims team lends itself to more responsive, streamlined communication. Less time following up on claims means more time for business development.
Tailored tools for loss control. A comprehensive insurance partner can also enhance your value in the eyes of your clients by enabling you to bring high-quality, industry-specific loss control resources to the table, either for free or at discounted rates: on-site risk assessment services, abuse and molestation prevention training, driver training, best practices for hiring—the list goes on. These tools can move the needle in managing risk and can provide immense value, especially for nonprofits and social services organizations that operate with conservative budgets.
Proactive industry updates. Working with an insurance partner that is immersed in the nonprofit and social services sector means they're tuned into the latest industry news and developments that can affect your clients and their exposures—even if your attention is divided among various industries. Having a partner that helps keep you informed allows you to be more proactive, for example, sharing industry trends with clients and prospects, identifying new coverages that may help protect their organizations and more.
All insurance providers aren't created equal, but it's not always easy to decipher how those differences affect agents and their businesses in a tangible way. With a clear view of how your insurance partner impacts your profitability and an eye toward market growth ahead, think carefully about who you team up with to place your nonprofit and social services accounts.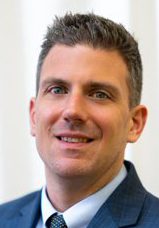 The author
Edward Partridge, CPCU, RPLU, ARe, AINS, is the northeast underwriting manager at Care Providers Insurance Services (CPS), a program built by NSM Insurance Group, a leading provider of specialty insurance programs. For more than 25 years, CPS has focused exclusively on partnering with independent agents to serve nonprofit and social services organizations across the U.S. with specialized and comprehensive insurance programs. To learn more, visit info.ins-cps.com or contact Ed at ecpartridge@nsminc.com.