AGENCY OF THE MONTH
FROM KITCHEN  BROKER…
… to risk management powerhouse with global reach
By Dennis H. Pillsbury
Risk management has certainly jumped to the top of nearly everyone's mind these days as we face a pandemic and the need to protect ourselves and those we love. While for many this involves the simple risk-mitigation decision to wear a mask and maintain social distancing, for many others there are additional risk considerations as they head off to essential jobs. But for Menasha, Wisconsin-based McClone and its clients, a diligent focus on risk management has been part of the DNA for nearly a decade, as the need for and focus on different ways to handle risk is part of the education the agency provides to customers—and even prospects—on a regular basis.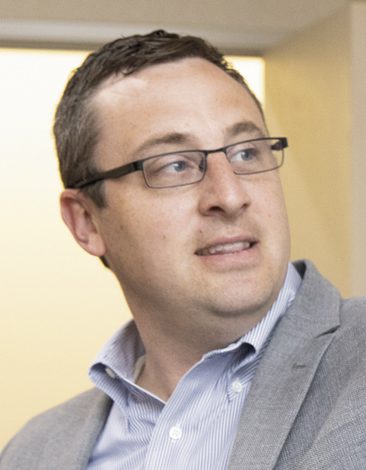 As President and CEO Dustin McClone explains: "Our passion is to proactively protect businesses, organizations and families—beyond insurance—better than anyone, and with a smile. The COVID-19 situation, unfortunately, is perfectly suited for us because we are risk managers, and this is a time when businesses really need risk management."
Like most agencies, McClone grew into its passion for risk management, starting from humble roots when its founder Ralph McClone, Dustin's grandfather, started selling life insurance from his kitchen table in 1949. Ralph, who was known to many by the moniker "Cyclone McClone," was a teacher and coach who was successful in many sports. He had 10 kids and as a result probably needed the extra income.
Ralph always considered the needs of his clients and his community before the sale, starting a tradition of giving back to the community that remains one of the underpinnings of the agency today.
Dustin's father, Mike, took over the agency in the mid-1980s, with about 10 people working alongside him. Under the ownership of Dustin and Chief Financial Officer Erik Brenn for the last five years, the multi-site agency has grown and today employs nearly 100 people, with growth fueled by both acquisitions and organic growth. Erik is Dustin's brother-in-law.
About half of the agency's business comes from commercial lines and another 35% from employee benefits. Personal lines accounts for 10% or so, and the balance is from HR and 401(k) services. And leadership of the agency has expanded to a team of people, including the co-owners.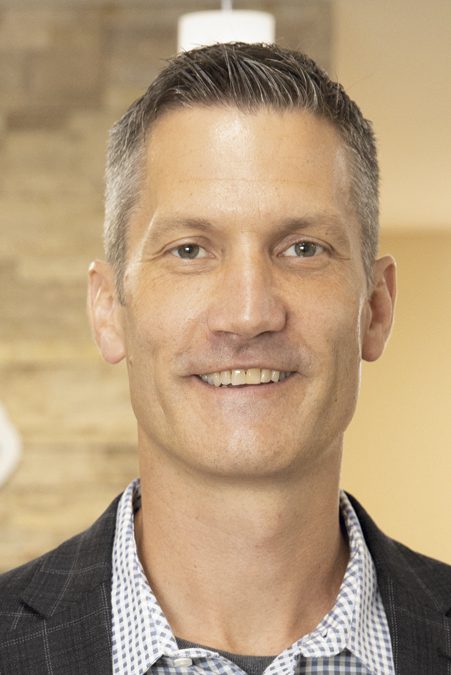 Beyond insurance
As the agency started to focus more and more on developing a risk management process that could enhance its ability to collaborate with clients, Dustin met with Scott Addis, founder of Beyond Insurance. "We had been followers of Scott for many years," Dustin notes. "His approach to risk management dovetailed well with ours.
"I went to one of his workshops about 10 years ago and realized that we were basically speaking the same language," he adds. "Six years ago, we joined the Beyond Insurance Global Network, which gave us access not only to the network's resources, but also to members who share a commitment to risk management. Having relationships with like-minded agencies across the country has allowed us to have the scale we need to better serve clients across the globe.
"We've become more nimble and innovative because of our membership," Erik adds, noting that "because we are family-oriented—and that really extends to every team member at the agency—we are a very agile organization, able to change quickly, and we live up to our goal of being proactively involved with our clients' businesses and lives.
"We have really stepped up our game by developing a culture that is inclusive," he adds. "Everyone here has an open-door policy. Any team member can talk to me or Dustin or any other member of the leadership team and troubleshoot, brainstorm, vent, compliment or whatever."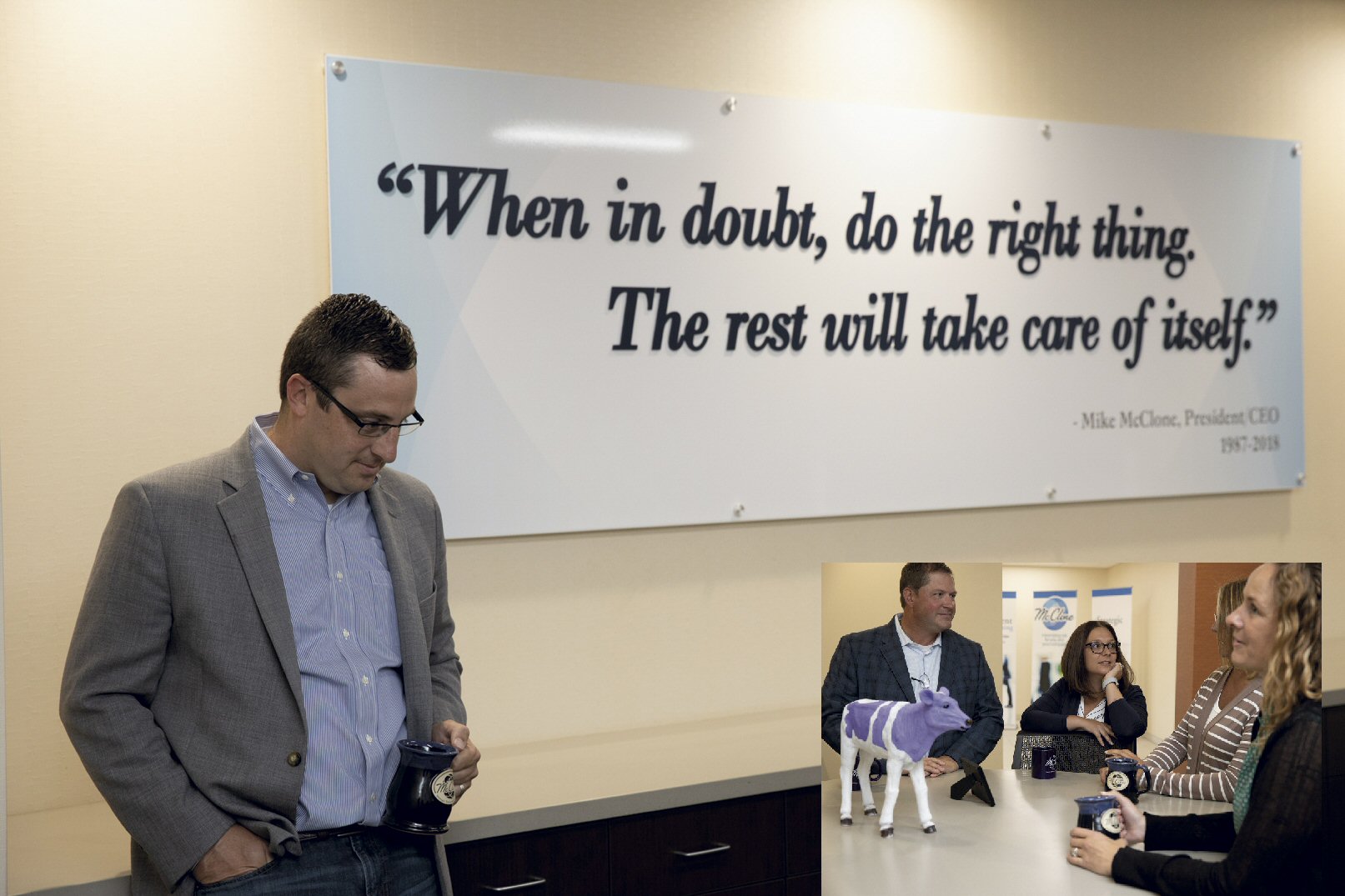 Doors always open
Another member of the leadership team, Lisa Van Straten, vice president of human resources, points out how important this openness is in her job. "I'm basically in charge of all things HR, including recruiting, onboarding, wellness training and so on," she says, "and I definitely feel empowered to do what I think is right for the agency.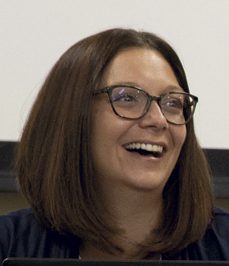 "If I find a person who I believe is a good fit for the agency, I don't have to go to Dustin and Erik for their approval, because I know I already have it," Lisa adds. "I know they'll work with me to bring that person into the fold. They value me, and the respect they show carries to every team member at the agency."
Jason Kilgas, director of information technology and innovation and a member of the leadership team, picks up on this. "When I joined McClone three years ago I found myself at an organization that was very willing to change, especially from a tech standpoint. Dustin and Erik made it clear from the start that there is only one overriding concern when it comes to change—'Will it result in better service to clients and prospects?'
"Probably not a month has gone by when we haven't changed something," Jason adds. "And usually it's for the good," he continues with a smile, acknowledging that as part of change there have been occasional bumps in the road. Those bumps, he notes, "are always viewed as opportunities to learn rather than mistakes that lead to chastisement. It makes working here a pleasure.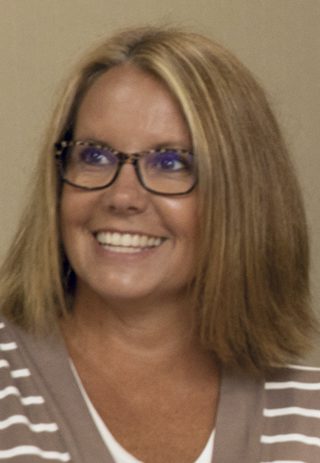 "Basically, I spend every day trying to develop ways to make technology work better for the team," Jason explains. "I don't have to get approval ahead of making a change. I just keep everyone informed about what is happening."
Eliminating siloes
Leadership team member Sarah Klapperich, director of client experience, oversees operations. Her overarching goal in the role is simple: create a world-class client experience. In this capacity, she collaborates with all stakeholders to improve client outcomes.
This team approach was especially important when the agency undertook a complete system conversion to get all divisions onto a single platform. "Our goal is to provide each client with a holistic approach to risk," she explains. "In the case of businesses, that really does mean eliminating the siloes between benefits and property/casualty lines of business, in order to avoid duplicative approaches.
"Wellness efforts, for example, involve not just health insurance but workers comp and other P-C lines, as well," Sarah explains, "so we needed to eliminate our own siloes internally. This involved an effort by everyone, but because they all understood that it stemmed from our commitment to do what is right for our clients, it was accomplished quickly and mostly cheerfully."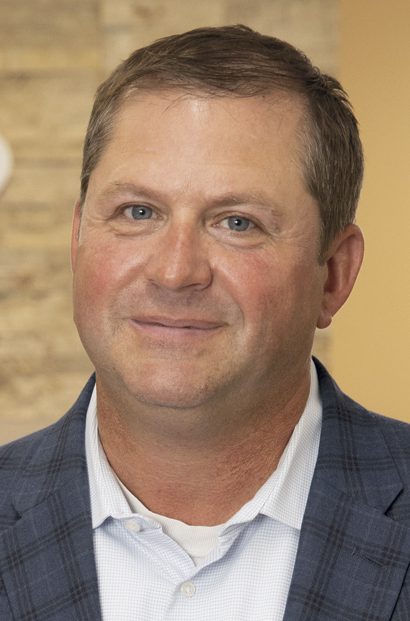 Bill Julius, fellow leadership team member who serves as executive vice president of sales, came on board a little over a year and a half ago. "I already knew Dustin and Erik, as well as Mike and Ralph 'Cyclone' McClone, and was intrigued by the collaborative model at the agency, where attention to the clients' needs and the community came first, ahead of sales.
"I really wanted to be a part of an organization that used that approach," Bill adds, "and they gave me that opportunity. It involves a different mindset where I listen to the client and work with them to determine what best fits their business goals and build a risk management program to complement those goals.
"Here," he explains, "we look at an organization's entire enterprise and determine how best to handle all the various risks it faces. It involves building teams that can provide insurance, financial planning, human resources, and other risk-mitigation solutions. No one person can know everything about all the areas involved, so we have to collaborate and work together.
"It has been great fun watching the culture develop around this collaborative approach," Bill notes.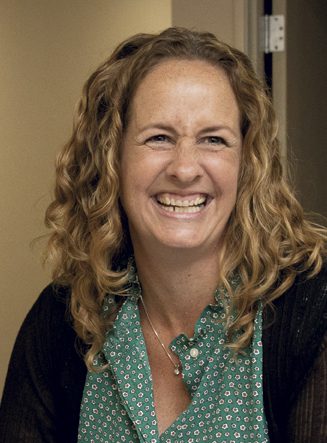 Leadership team member Sarah Munson, who is director of client engagement, points out that collaboration is at the center of what she does each and every day. "I work on our marketing, and that means I have a chance to work with everybody to make sure we have the right tools and resources for our clients and team members, while keeping our messaging and branding on point," she explains.
"As part of that effort, I look at all our points of entry into the client's business, electronic or otherwise, to make certain that we are empowering them to take control of their risk management program," Sarah adds. "It's been a lot of fun to watch the resources that we make available to clients grow."
McClone M.A.D.E.
The overall company philosophy is probably best delineated by the firm's motto, "We are McClone M.A.D.E.," where M.A.D.E. stands for "Make A Difference Every day." And that philosophy doesn't just apply to its relationship with clients. McClone supports the broader community in a variety of ways. Tops, perhaps, is the fact that 10% of every dollar made goes back to the community. In addition to that overarching financial commitment, the agency gives its people time off to help with charities and also matches team member charitable donations up to $500 for each employee.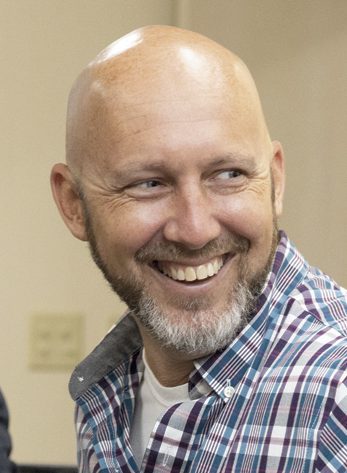 In addition, the agency's commitment to the important role of risk management also extends to its community. "Our HR team of five people offered HR advice at no cost to any business in the community in the early stages of the COVID-19 pandemic," Dustin points out. "This is our way of giving back to the community that has supported us for decades."
Jason sees it like this: "We're not chasing the money. Yes, the money will come if we do a good job of serving clients and prospects. But we still have businesses out there that we've helped with HR or risk management that are not our clients. We view them as prospects, of course, but they may never come on board. And that's okay. We just keep on doing the right thing. It really makes me proud to work here.
"From the first day I joined," Jason adds, "I felt like family. Early on, I met [Dustin's dad] Mike McClone, who is semi-retired now. He didn't know me, but he greeted me like family; he was likable and easy-going. It says a lot about the culture that is the result of his and now his son's leadership."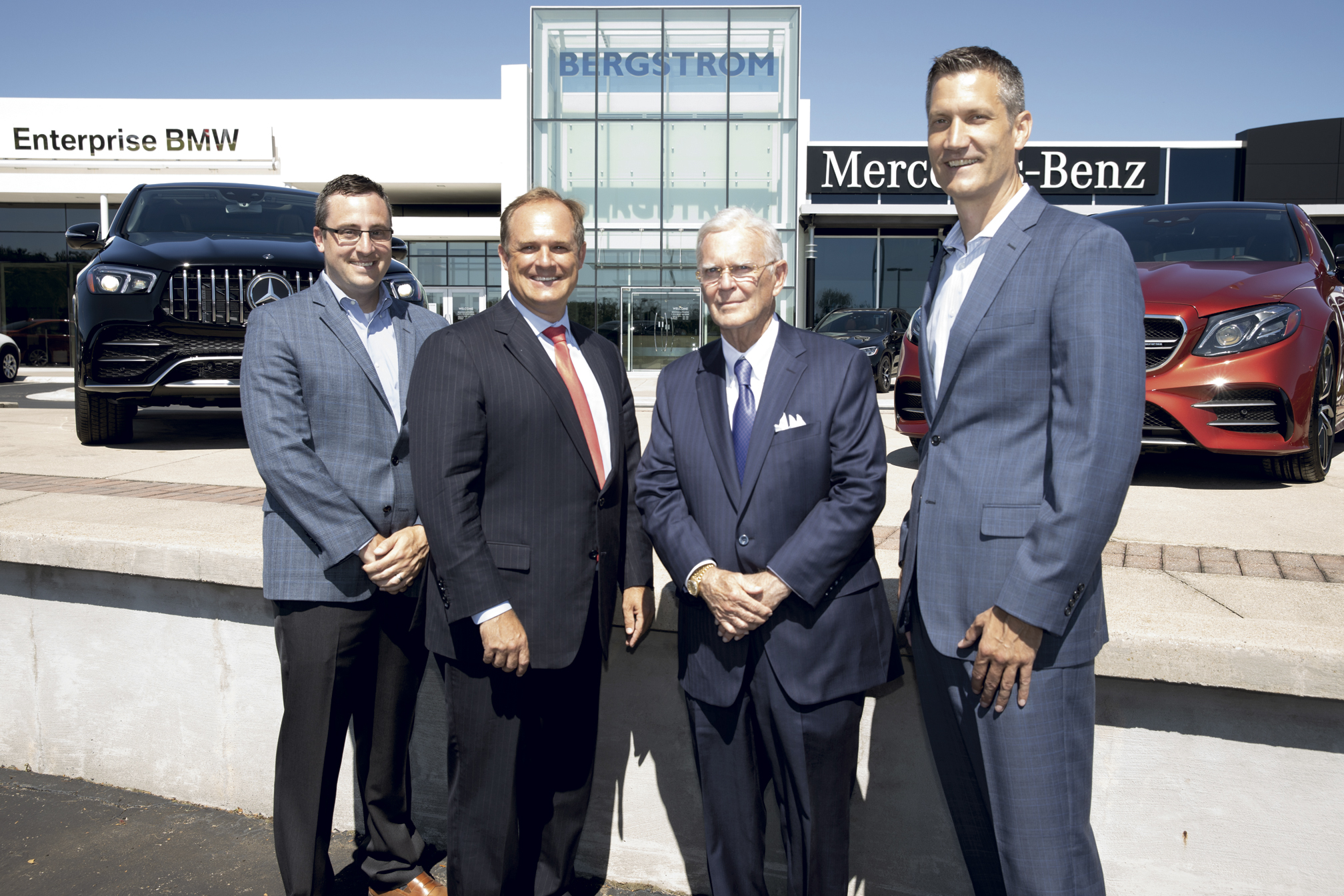 Sarah Klapperich adds, "It's great to walk into a place where you can tell that people are happy to be. We spend a lot of time helping clients and helping each other, but we also spend a lot of time having fun, and you can see it—or more recently, since so many of us are working remotely, you can hear it when you meet."
Rough Notes is proud to recognize McClone as our Agency of the Month. They truly deserve to be recognized for making a difference every day.
The author
Dennis Pillsbury is a Virginia-based freelance insurance writer.