Capitalizing on Benefits
PHILOSOPHY TRUMPS SIZE AND VOLUME
Ohio firm, with 60% revenue in employee benefits, commits to diversity and inclusion
By Len Strazewski
The bigger the client, the bigger the premium volume. For many agents and brokers, that's enough of a business target. But at Taylor Oswald, a minority-owned broker based in Cleveland, Ohio, philosophy and a commitment to employee diversity and inclusion trump size and volume.
"In order to control costs and drive satisfaction in their employee population, employers need for their employees to take ownership of their health and with our guidance, we can help them develop plan designs that support healthcare consumerism."
-Eddie Taylor Jr.
President
Taylor Oswald
Founded in 2011 by Eddie Taylor Jr., a Cleveland-area African American civic leader, and David Jacobs, president and chief operating officer of the Oswald Companies, a local brokerage founded in 1893, Taylor Oswald is dedicated to supporting employers who are committed to diversity and inclusion, among other human resources goals.
"All of our client employers are looking for better healthcare cost control. That's a given. But most are also looking to improve their hiring and retaining of quality employees," Taylor says.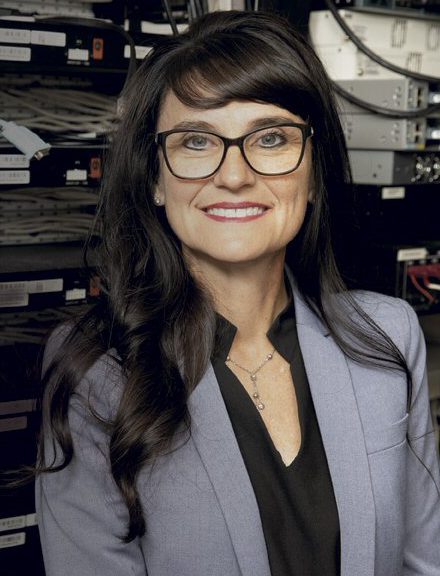 In a tight employment market, employees are looking for more than a salary. They are seeking employee benefits that provide long-term value to themselves and their families, and employers are seeking guidance from their agents and brokers who can deliver more than quotes on traditional health insurance plans, he adds.
"Many employers lack the depth in their human resources departments to create innovation in their organizations and use new techniques to improve the health and wellness of their employees," Taylor says, "so, they look to us for that expertise.
"In order to control costs and drive satisfaction in their employee population, employers need for their employees to take ownership of their health and with our guidance, we can help them develop plan designs that support healthcare consumerism," he explains.
Diversity and inclusion are also an important component of contemporary human resource management, Taylor notes, and Taylor Oswald brings that expertise to clients seeking to support a diverse workforce with benefits innovation.
The firm has seven employees, including Taylor, who is active as a producer in both property/casualty insurance and employee benefits. About 60% of revenues are generated by employee benefits sales and consulting, and more than half of the organization's employees work in the benefits operations. The firm specializes in nonprofit and public sector employers, building on the civic leadership of its president, who is actively engaged in community affairs and sits on several local organization boards.
Though the brokerage is relatively small, it has the support of its larger partner that provides both brick and mortar office space in the region and technical support, Taylor says.
Oswald Companies is an Ohio powerhouse, with its home office in Cleveland and satellite offices in Akron, Cincinnati, Columbus, Medina, Toledo and one in Detroit, Michigan. A full-service broker, the employee-owned firm provides property/casualty insurance, employee benefits, life insurance, and retirement services. The firm also has 12 specialty practices, including alternative risks, cyber risk and private equity risk, among others.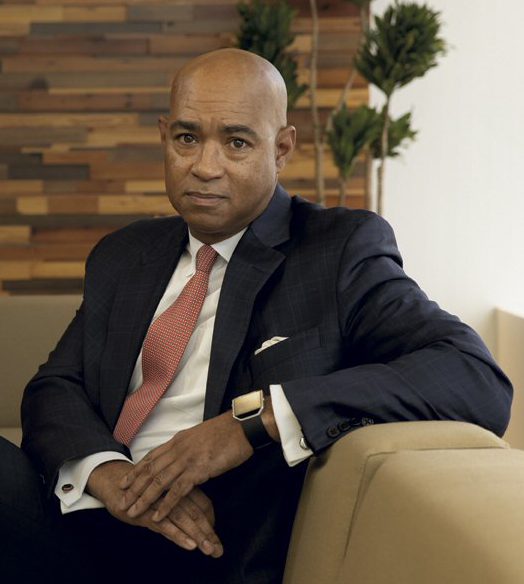 In its employee benefits practice, the firm specializes in data analytics, health management, regulatory compliance, employee education and other aspects of employer healthcare support.
The idea for partnership with a minority-owned insurance firm developed in 2010, says David Jacobs. "Eddie Taylor is a well-known civic leader in the Cleveland area and he and I sat on a local nonprofit board. His expertise aligned with Oswald's goals of advancing in diversity and inclusion and creating new career path opportunities."
Taylor also was active in the insurance industry, operating a workers compensation third-party administrator, among other companies.
The two executives developed a plan for a new company that would be owned by Taylor with a minority ownership participation by the Oswald Companies. Jacobs says the partnership has been very successful and Taylor Oswald has expanded the reach of both firms into new markets, including Michigan and Southern Ohio.
The partnership has increased target markets for both firms. Alfred Miller, an employee benefits producer and Taylor Oswald's vice president of business development, says philosophy matters more to the firm than the usual markers of size and industry.
Though Taylor Oswald has the capabilities to manage benefits services for companies as large as Fortune 100, the firm targets employers who have a commitment to improving diversity and inclusion using its employee benefits program, among other business resources.
"We like to work with employers where diversity and inclusion are important," Miller says. "We can service a range of employers from mom-and-pop size to Fortune 100. But we want to work with employers with whom we can be a true partner and service the strategic needs of their institution."
Miller's client approach is consultative. "We do a lot of listening. Our goal is to understand the organization and learn its goals so we can merge the right design with the right organizational objectives. Our objective is to help an employer manage its human capital risk, not just buy employee benefits and insurance."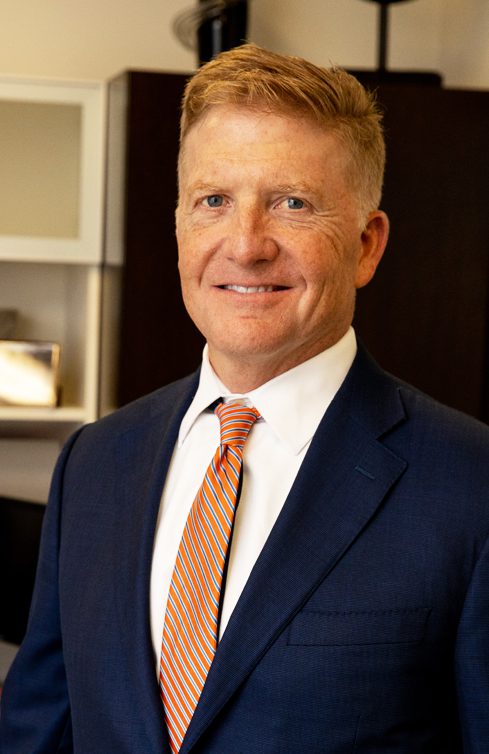 The broker seeks to provide solutions that do more than allow clients to purchase insurance at a lower price, he says. Cost is always important, he agrees, and Taylor Oswald clients are seeking to better manage healthcare costs, like most employers. But Taylor Oswald also focuses deeply on human resources goals that drive benefits plan design.
The firm offers a wide range of plan design options, he explains, including traditional major medical insurance from national health plans including UnitedHealthcare, Anthem Blue Cross, and Medical Mutual of Ohio, but the firm also has access to managed health specialists such as ERChealth, which provides insurance with a wellness model that supports healthier employee lifestyles.
ERChealth is underwritten by Anthem Blue Cross and Blue Shield and provides a risk management approach to consumer-driven health, building in preventative care and employee incentives for wellness, an approach that is very compatible to Taylor Oswald's philosophy, executives say.
Using Oswald Companies resources, Taylor Oswald also has access to employee benefits captive insurers that allow employers to self-fund benefits in a proactive way over time with access to reinsurance that can help manage costs.
In addition, Taylor Oswald offers a wide range of ancillary and voluntary benefits that employers can use to shape benefits and services that match the needs of the employee population.
"We can build a high-deductible health plan with a health savings account; that is a popular plan design model," Miller says, "But it is not right for everyone. Our goal is to find a better way."
Taylor Oswald works to identify an organization's unique employee needs and match plan designs with those needs. "Voluntary benefits can help fill some needs for many employees and we often recommend long and short-term disability with traditional preferred provider organization health insurance.
"However, we need to look deeper at the needs of the population. An emergency room should not be an employee's first source for primary care. If we see that emergency room use is high, we can create opportunities for access to primary care doctors and earlier intervention on medical conditions," he says.
State-of the art risk management approach is universally critical, executives say, and Taylor emphasizes that the firm brings sophisticated analytical technique to all clients, not just big employers that demand them. Taylor Oswald taps the resources of its larger partner to bring data analytics into client engagement and build strategies based on claims analysis and predictive modeling, he says.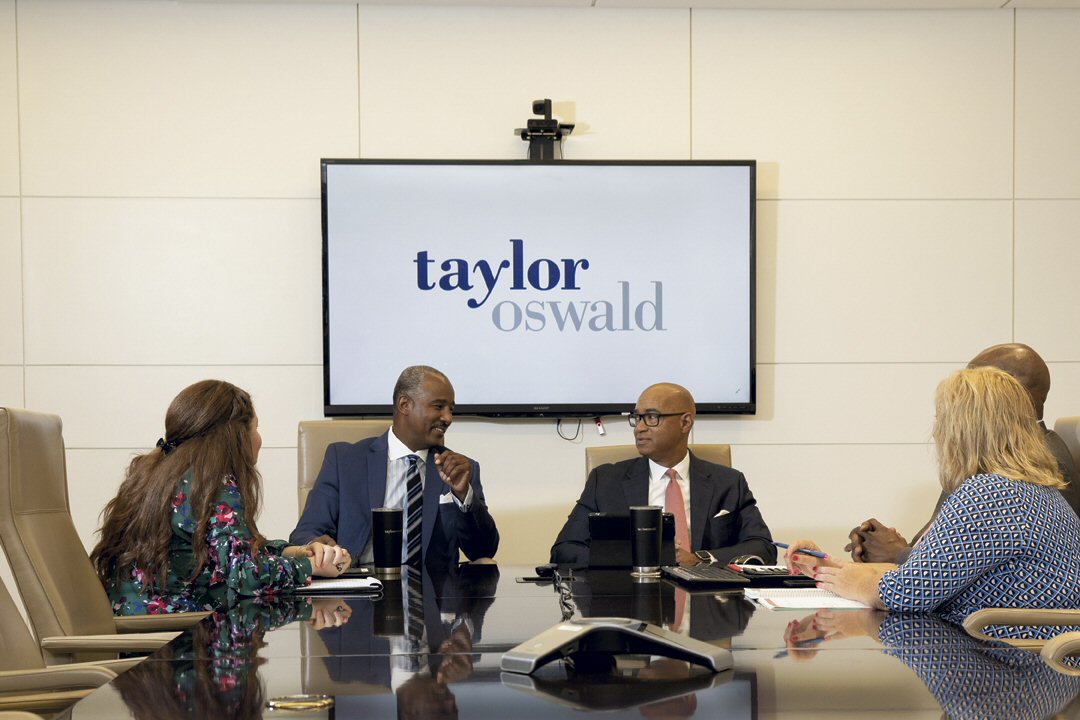 Denise Mirtich, Oswald's vice president and director of informatics and technology, explains that clients of both organizations—Oswald and Taylor Oswald—value the use of data analytics and expect the creative solutions the data can help generate.
"We are front and center," she says. "With all our clients, we try to develop a three-to-five-year action plan that is built on measurable data that we know we can influence over time. In every organization, there are behaviors that can be measured and changed over time that can affect healthcare costs."
Mirtich says the informatics and their application is the final step in the engagement process. "When we get to work, we begin with an assessment of the client's current state," she says. "We look at the client's core population, its culture and what we can do to influence that population into healthier results."
As the technicians review health claims data, they are not just looking to understand what happened in the past, but also what trends can indicate the future.
"If the data reveals a population problem with a chronic condition like diabetes, we can target the issue and build remedies into our long-range plan," she explains. "If we discover that the population lacks immediate access to primary care—resulting in some health conditions going unaddressed until they become acute—we can create opportunities for access to primary providers."
Creativity is a company hallmark, Mirtich says, and one that is particularly important to Taylor Oswald's nonprofit and public sector clients. "Nonprofits and public employers don't always pay very high salaries, but they need quality benefits to recruit and retain employees. We like to be creative with our plans. We can provide wellness programs, disease management and the technology; employees need to implement those programs. We can personalize the technology to match the employer culture," she says.
Are employers prepared to commit to a multi-year strategy after a history of shopping for health insurance annually? "A long-range approach makes employers less anxious. They are less concerned about the future because they know they have a plan," she says.
Education is critical, executives say. Taylor Oswald often educates employers on the latest health and wellness trends and approaches and then takes the education to employees. "We create a communication plan that is designed specifically for each employer's population and it can involve a wide range of media, including online access, print and in-person meetings," Miller says.
"All of our engagements call for a healthy dose of communication," Taylor says. "If we expect employees to take better care of themselves and make effective use of their benefits, we will have to teach them how to do so."
The author
Len Strazewski is a Chicago-based writer, editor and educator specializing in marketing, management and technology topics. In addition to contributing to Rough Notes, he has written on insurance for Business Insurance, Risk & Insurance, the Chicago Tribune and Human Resource Executive, among other publications.