PRICE IS NOT YOUR VALUE
I am not here to tell you that price doesn't matter;
I am here to tell you that it isn't
the only thing that matters.
By David Watson
---
I started my independent insurance career in 2016. Prior to that, I spent time at State Farm, TD Bank (selling annuities), Allstate, and Farm Bureau. The Allstate agent for whom I worked fired me in 2015. I remember sobbing in my car before making the 50-minute drive home to tell my wife. She was pregnant with our first child and I had no clue what I was going to do next. I was at rock bottom.
A local Toyota dealership offered me a job about a month later. I had made up my mind that I was going to take that job and leave the insurance industry. Then something changed, and I made the decision to turn that job down. I think I was wrapped up in the fear of not having a job or not knowing what was next. I did not have another job lined up but knew that the long hours of selling cars was not for me.
After pursuing other options, I accepted a job as a 1099 contractor selling insurance for South Carolina Farm Bureau. This job was the job that changed something inside me. It made me realize that owning a business was in my future.
When I began the job, I gave myself 10 years. I was either going to be an agency manager there or leave and start my own agency. Six months in, I realized that waiting was not the answer. Why should I build something and then start over? Why not do that now? My daughter was a newborn, and she would not remember the tough times. So, I made the decision to leave.
I remember sitting on my front porch a month after my oldest daughter was born. I told my wife that I needed to leave my job and start an independent insurance agency. I could see the fear on her face. I also saw the pride and support. We took a $10,000 loan from my parents and started BlueLake Insurance in June of 2016.
My first year was rough. I wrote $250,000 in premium. The next year Iran out of family and friends to approach and only wrote $100,000. And I learned a valuable lesson: Price was all I had, because early on in my career, I bought into the lie that the only thing that matters is price.
I had decided to open an independent agency because I had grown tired of losing on price. Previously, I had only one carrier, but now that I was independent, I had options. I could not lose. Until I did.
My marketing consisted of a spreadsheet with the average savings of BlueLake clients. In those first two years, I sold fewer than 10 umbrella policies; those were for clients who already had them before. I am not here to tell you that price doesn't matter; I am here to tell you that it isn't the only thing that matters.
I sold my agency (sold may be a loose description) in 2018. I joined my current agency, Mappus Insurance (the May 2015 Rough Notes Agency of the Month), as a partner and a producer. This was the time in my career that the second shift occurred. I began focusing on providing a value to my clients—on educating them on their current coverage. When I shifted my focus, I saw my:
Closing ratio go from approximately 15% to over 60%.
Average policy count rise from 1.5 to 2.5.
Average premium per household soar from $2,200 to over $3,300.
Average retention ratio increase from mid-80% to 92%.
How I made the jump
There were a few tips that helped lead to my success.
Have a structured discovery call. Early on in my career I did not have to worry about collecting much data. Most of the time I would get a name, date of birth, and an address to put a quote together. I would make it as minimal as possible. I would also encourage as little phone communication as possible.
Now, I try to spend 20 to 30 minutes on a "discovery call" with my prospects.
By doing this, I:
Build better rapport
Do a better job front-end underwriting
Am able to potentially weed out bad clients
Set clear expectations
My growing success from using the "discovery call" inspired me to build RiskAdvisor, a digital platform that automates agency processes. It started as an idea to help my team members but has grown to a platform that other agencies can use, providing tools to build a consistent structure for a discovery call. It can offer the right questions to ask at exactly the right moment and automate the process.
Stop quoting. Now, I am not cool enough to say that I do not quote; I am still working to understand that one. However, I am not doing the data entry.
We use virtual employees (VEs) to do our data entry and quoting. As an owner and sales manager for my agency, I do not want to pay my $150,000 producer to do $10-per-hour tasks. That goes for me, too.
At our agency we send our VEs structured and clean data via RiskAdvisor and tell them which carriers we want quotes from. The VEs go to our rater and carrier sites to enter the information, following the same structured process every time. Quotes are returned to the potential client in a timely manner.
The biggest concern agencies have about VEs is the implementing process; RiskAdvisor can also help automate this process. Some of my favorite VE companies include: VIVA Virtual Assistants (vivavs.com), Virtual Intelligence (virtualintell.com), and Savvital (savvital.us).
Propose with confidence. I record a QuoteVid video proposal via our Advisor Evolved (advisorevolved.com)website. Every single time. My favorite thing is to compete against an agent who only sends carrier PDF quotes. Make it your 2023 goal to start using video in your agency, especially for proposals (see the February 2023 Young Professionals feature in Rough Notes). I upload and attach a picture of their beautiful home. To show that I'm invested in them as a client I come up with a password for the video proposal based on the conversation during the discovery call. I've used anything from a pet's name to their favorite college team to their last name. By doing this it sets me apart further from my competition.
In the proposal, I tell them how beautiful their home is and then introduce myself and explain what I am going to do with their time. I then dive into the proposal that I put together specifically for them.
This allows me to:
Further build rapport by showing them who they are working with
Answer their questions before they have them
Work on their schedule—just kidding, they are actually working on my schedule
Make it convenient and easy
I confidently go into recording the QuoteVid knowing that I am going to win their business, because I am taking the extra steps to go beyond their expectations.
Educate them across the finish line. If at this point they have not had their questions answered, we will do a final Zoom or phone call. (Bonus points if you schedule this call with them during the discovery call.)
This is where I educate them on:
Why our agency is the right fit
Why I am the right fit
Where their current coverage is lacking and how I can improve it
How easy the switch is going to be
The items above were already done once in the video proposal, but this is getting those across that finish line, giving them that one last personal touch.
The strategy has helped me write $1 million or more of personal lines premium each of the last three years. It has allowed me to coach my sales team to follow the same steps and see similar success.
Is it 100% perfect? Definitely not. Is it better than sending your prospect a form to fill out, only grabbing their Dec pages, and focusing only on price? Absolutely.
Many agents in your local area will not take the extra few minutes to do it right. Doing it right combined with doing it well can give you unprecedented success. You can do this. You will do this.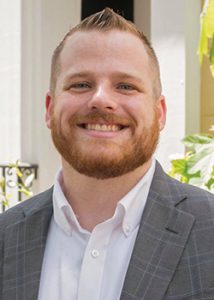 The author
David Watson is a partner of Mappus Insurance Agency, an independent insurance firm in South Carolina that specializes in personal and business insurance. David has helped Mappus Insurance grow at least 25% year over year the past four years. He leads the Sales Team by providing structure, processes and additional coaching.
David is also the founder of RiskAdvisor, an IndieTech SaaS tool that helps independent agents streamline the insurance quoting process and write more profitable personal lines accounts. With RiskAdvisor, over the past three years, David has written over $1 million in personal lines insurance premium eachyear; his goal is to help other independent agents write more profitable accounts, too. David lives in Lexington, South Carolina, with his wife and three daughters. When he's not working with clients at Mappus or onboarding agents to RiskAdvisor, you can find him spending weekends with his family or playing golf.