Technology
RISK MANAGEMENT TECHNOLOGY
Tools for monitoring and managing risk becoming integral to insurance sales
By Joseph S. Harrington, CPCU
Among the strongest trends in insurance marketing is the growing practice of including risk management technologies as part of an insurance program.
By now, the general public is well aware of how vehicle telematics—using sensors built into or plugged into cars and trucks—can record and communicate to an insurer how much and how well they drive. Consumers and commercial truckers have come to accept that the information collected by telematics is integral to the underwriting and pricing of their auto coverage.
Among the strongest trends in insurance marketing is the growing practice of including risk management technologies as part of an insurance program.
Vehicle telematics are just the beginning, however. Sensors are being used in buildings, on equipment, and even on individuals themselves to collect and transmit information related to hazards to property and to human health and safety.
Data collected in such a manner, as well as data reported by individuals, are analyzed in risk management applications to assess the level of risk, indicate how risk can be reduced, and price insurance coverage on a risk-specific basis.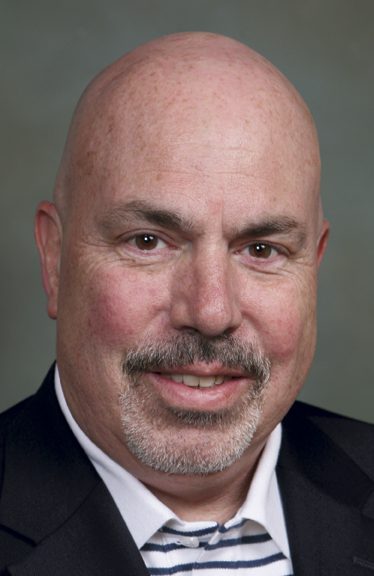 As a result, "the playing field has changed tremendously," says Richard Savino, principal and managing partner of Broadfield Insurance (a branch of PCF Insurance), and a past president of the Professional Insurance Agents of New York and secretary/assistant treasurer of the National Association of Professional Insurance Agents.
"Years ago, this business was about selling insurance programs," Savino says. "Now it's gone beyond that to bringing knowledge to clients about reducing losses.
"Clients are expecting additional risk services from the agency, whether through knowledge of risk applications offered by carriers or third-party vendors, or by offering those technologies themselves," he adds. "That's what's needed today to make an agency stand above the others."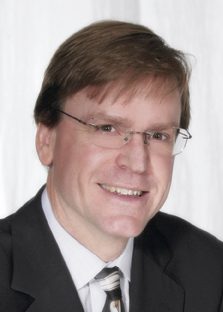 Industry consultant Chris Burand, founder and owner of Burand & Associates, concurs that "agents and brokers are increasingly selling services."
While most risk management applications are "minor" add-ons simply provided with coverage, even that limited scope of service can create potential problems with rebating and errors and omissions (E&O) exposure, according to Burand, especially if the service in some way suggests that the producer is acting as a risk management consultant.
"The most appealing additional service to many producers is some form of risk management," he says. "The problem is that very few producers have true risk management qualifications and may not have the applicable licenses in states that mandate risk management licenses.
Vehicle telematics are just the beginning … . Sensors are being used in buildings, on equipment, and even on individuals themselves to collect and transmit information related to hazards to property and to human health and safety.
"This creates a substantial E&O exposure because posing as a risk manager arguably elevates a producer and agency to the level of providing the highest standard of care possible."
Nonetheless, risk management applications are increasingly crucial to establishing the eligibility, rating, and terms and conditions of insurance coverage. Producers must become familiar with them and gain an understanding of their impact on clients.
A few examples of such services are described below.
EHS applications
Professionals in environmental, safety, and health (EHS) fields can have access to a "suite" of risk management applications available online as an "SaaS" (software as a service) from Origami Risk, a Chicago-based developer of software for risk and insurance applications.
According to Jim Marek, Origami's sales team lead, the suite provides functionality for:
Incident reporting, management, and investigations (including root cause analysis)
Audits, inspections, and behavior-based safety observations
Dashboards, reporting, and analytics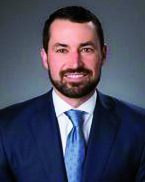 "This technology can help risk managers, human resource personnel, and others responsible for EHS to gain visibility into incidents and injuries and to implement preventive measures," Marek says. "Since the EHS capabilities can be integrated with other Origami suites on a single platform, managers can break down departmental silos, get a full view of insurable and non-insurable risks, and measure the financial impact of the enterprise's safety program on claims and policy erosion."
Origami's EHS Suite can be implemented by brokers or insureds.
"The benefit of having insureds implement the software would be the potential claims control and loss reduction, which could result in premium credits or discounts," says Marek.
"Alternatively, brokers could use the EHS suite to provide a value-added service reviewing policyholder information and recommending actions to reduce losses. This could lead to higher retention rates while ensuring that loss ratios are in line with carrier expectations."
Crisis management mobile app
ATI Restoration, a property restoration service based in Anaheim, California, now provides its "ATI Alert" mobile app free of charge as a turnkey tool for crisis planning and recovery.

According to Jeff Magoon, ATI's executive vice president of sales and marketing, ATI Alert helps stake-holders structure a systematic, coordinated response in the event of an emergency.
Adaptable to any size organization, the ATI Alert app guides users through the implementation and enforcement of predetermined protocols during a disaster, resulting in fewer injuries, less damage, faster recovery, and quicker property restoration—at far less cost than with an improvised response.
For insurers, ATI Alert allows for monitoring of accounts to make sure they actually have a formal, up-to-date disaster communication plan in place, and that it has not been promised and neglected or left to languish. Agencies and brokerages can use the app for their own disaster planning or as a value-added service to clients that would, among other things, provide real-time information when a loss occurs at a client's location.
Industrial ergonomics software
Drawing on a simple smart phone video, Kinetica Lab's Humantech software, utilized by QBE North America, uses artificial intelligence to recognize segments of the human body and record angles of the joints, frequencies of motion, and duration of postures during work movements.

The app generates a skeletal overlay on the original video that identifies areas of stress on the worker's body. Once the display is analyzed, a report is generated, and QBE's Risk Solutions' consulting team can recommend corrective actions to reduce stress on the worker and decrease the potential for loss.
"This innovative service is provided as a value-added service for QBE's workers compensation customers," says Paul Isaac, QBE's senior vice president and loss control leader for North America. "Policyholders are not required to use this service as a condition of coverage, but it can help them reduce their losses and improve their operations."
Catastrophe management platform
EigenPrism is a modular SaaS platform designed to anticipate, monitor, and respond to natural disasters and other catastrophes anywhere in the world. The platform is developed and provided by EigenRisk, an independent insurance technology firm based in Ann Arbor, Michigan.
Used by risk managers, brokers, and insurers, EigenPrism leverages "big data" technology to provide geo-visualization, data management and analytics, risk modeling, and real-time alerts and reporting. The platform also provides application programming interfaces (APIs) to facilitate exchange of data and analytics with client systems and data warehouses.
[R]isk management applications are increasingly crucial to establishing the eligibility, rating, and terms and conditions of insurance coverage.
Users need only to provide a statement of values to start using the platform to implement risk mitigation measures, risk transfer methods, and optimum insurance program design, and to develop event-monitoring and response protocols. Risk professionals charged with managing direct programs, pools, or captives can also input policy terms and conditions to facilitate financial modeling of an insurance program.

"EigenPrism strengthens a buyer's negotiating position by providing a preunderwriting analysis that includes improved data quality, what-if and scenario loss models, and a program stress test," says Eduardo Hernandez, co-founder and head of business development for EigenRisk. "By reducing underwriters' uncertainties, clients and brokers have been able to improve program terms, conditions, and pricing."
Three of the top 10 brokers and a major regional agency and risk pool currently use EigenPrism. At these firms, many individual brokers and agents use the platform to collaborate with their customers and counterparties on policy renewals, pre-loss planning and prevention, and post-loss advocacy.
Cyber risk applications
In no other line of insurance is technological risk monitoring and management more central than in cyber insurance, which provides coverage for networked information and operations.
"The best cyber insurance carriers provide free cybersecurity risk management software and services to mitigate future cyber-attacks," says Michael Costello, co-founder and principal of Evolve MGA, an intermediary devoted to cyber coverage. "Common service offerings include free forensic, legal, and regulatory advice, plus employee threat awareness training and cybersecurity software to detect phishing, ransom-ware, and other threats."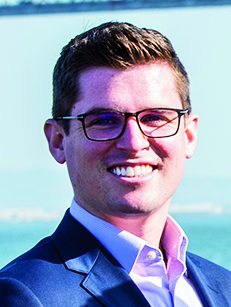 Evolve MGA provides several applications of its own to help clients identify and avoid threats and mitigate any resulting damage. Among those applications is Evolve's technology for scanning the "Dark Web" for indications that a company's or its employees' sensitive information has already been stolen.
"The Dark Web has billions of real, stolen log-in credentials, sourced from third-party data breaches. Hackers weaponize that sensitive information to successfully attack businesses," Costello says. "With every cyber coverage quote our applicants receive a report on their employees' information that has already been breached. Our Dark Web Scanning technology helps business owners understand the source of their cyber exposure before they are attacked.
"This helps brokers sell cyber insurance to those clients who don't believe they can get hacked. It's been an absolute game changer."
Another Evolve risk management vendor, "BlackFog," provides ransomware defense software that monitors individual devices for data infiltration and exfiltration, potentially identifying and eliminating ransomware before it wreaks havoc on the policyholder.
"Ransomware is now the most rampant and costly cyberattack, spiking more than 700% in 2020," says Costello. "This risk management service can save policyholders the cost of ransomware, which can range from hundreds of thousands to millions of dollars."
For more information:
ATI Restoration
www.atirestoration.com
Broadfield Insurance
www.broadfieldinsurance.com
Burand & Associates
www.burand-associates.com
EigenRisk
www.eigenrisk.com
Evolve MGA
www.evolvemga.com
Origami Risk
www.origamirisk.com
QBE North America
www.qbe.com/us
The author
Joseph S. Harrington, CPCU, is an independent business writer specializing in property and casualty insurance coverages and operations. For 21 years, Joe was the communications director for the American Association of Insurance Services (AAIS), a P-C advisory organization. Prior to that, Joe worked in journalism and as a reporter and editor in financial services.