THANK YOU, VETERANS
Two women who served in the armed forces use military skills to create successful insurance careers
By Christopher W. Cook
November 11th is Veterans Day, a day for honoring individuals who have served in the United States Armed Forces. To honor the holiday, I wrote an article last year that gave veterans working in insurance an opportunity to share their military experiences, their journey to our industry and how their time in the armed forces prepared them for their current positions—and also to provide their insights on why the insurance industry is ideal for veterans. This year, two women share their stories.
Navy Officer Guerrant
Attending the United States Naval Academy after high school, Lindsay Guerrant, presently a product strategy lead at Safeco Insurance, spent a total of about six years in the Navy as a Surface Warfare Officer (SWO).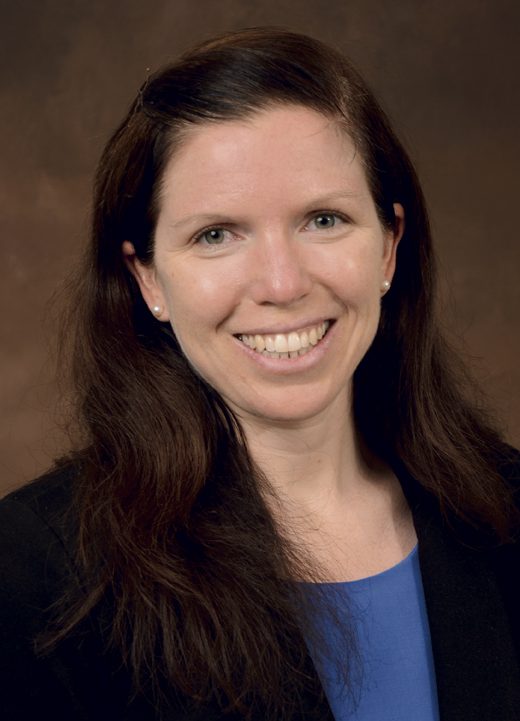 "During this time, I was forward deployed in Yokosuka, Japan, on the USS Blue Ridge; served on an amphibious squadron staff in Norfolk, Virginia, and later deployed to the horn of Africa and the Middle East; and was the assistant officer in charge of a combat systems training command in Everett, Washington," says Guerrant. "As a SWO, I was responsible for leading teams of sailors in the maintenance of the ship's systems and leading training efforts, and I qualified as Officer of the Deck to lead the bridge team in safe navigation of the ship and execution of operational requirements."
In Japan, she led 55 junior sailors, training them in operations and the use and stewardship of ship equipment. She also assisted with relief efforts following the March 2011 earthquake and tsunami.
During her time as an assistant training and readiness officer in Virginia, she oversaw the training for 1,300 personnel on three ships and was responsible for the training and execution of effective protective measures against hazardous threats. She led three senior training officers to execute internal assessments to make sure all ships were certified to deploy on time to support national security missions. While in Washington, and as an assistant officer in charge at the Center for Surface Combat Systems Det PNW (Pacific Northwest), Guerrant supervised and led a cross-functional team of military and civilian instructors while overseeing the training of crews and service members on six ships. She single-handedly initiated and reviewed 32 monitoring and evaluative programs to manage internal processes vital to training execution. She pioneered the development of new curricula to address training deficiencies, resulting in improved system operability and training capacity.
So what brought her to insurance?
After serving in the Navy and then earning her MBA at the University of Washington's Michael G. Foster School of Business, "I was looking for an industry where I could pair the leadership, strategy, and project management skills I learned in the Navy with the business knowledge from my MBA to solve challenging problems," Guerrant says. "I started at Liberty Mutual and Safeco in a rotational leadership program, which I was attracted to for the opportunity to work in many different facets of the business during the two-year program.
"I had rotations in small commercial product development, robotic process automation, and agent engagement strategy. Since completing the program, I've spent the last six months as the home and auto strategy lead for agent engagement."
Army Broadcast Journalist Walker
Like Guerrant, Crista Walker, vice president of channel engagement at Safeco Insurance, joined the military after graduating from high school, signing up with the Army.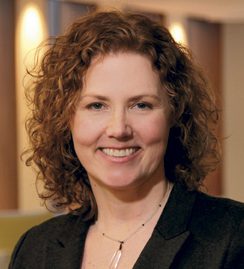 "I trained to be a broadcast journalist (MOS 46R)," says Walker. "My first duty station was in Frankfurt, Germany, where I was assigned to the 3rd Armored Division (3AD). While with the 3AD, I deployed to Operation Desert Shield/Desert Storm and spent six months in the Middle East, where I escorted national and international media to the front lines and was the editor of our division magazine. When this combat mission was over, I returned to Germany and not long after was reassigned to Vincenza, Italy.
"In Vincenza, I was stationed at Southern European Broadcasting and was the morning radio disc jockey for audiences spanning the Mediterranean Sea area across Southern Europe.
"After Italy, I was stationed at the United States Military Academy at West Point, where I worked in the public affairs office," she continues. "I was a contributor for the Armed Forces Radio and Television service and held a leadership role at the Academy as a non-commissioned officer."
As the Mediterranean Sea coastline meanders throughout Southern Europe, so did Walker's career path on her route to the insurance industry.
"From the military, I naturally moved into civilian broadcast journalism and stayed there for a couple of years, reporting on television news in the New York market and covering international stories from places like Bosnia," says Walker. "Ultimately, I decided to continue my growing communications craft and path in a business environment.
"After launching some startups and running my own consulting company, I landed at Microsoft, where I spent four years doing communications strategy work and storytelling.
"In 2014, Safeco was looking for a leader of the agent communications team," she continues. "I had a friend who worked in the company, so I already knew that insurance was an exciting and dynamic industry. I took the job and have spent the last four and a half years building out a team that feels the same way I do about the industry and about the importance and value of independent agents to customers in an increasingly commoditizing personal lines market."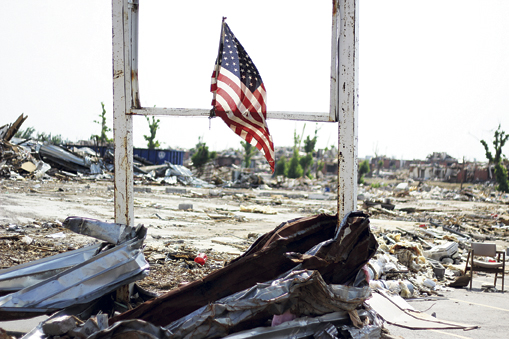 Great fit for veterans
As discussed in my previous articles about veterans, skills learned during military service transfer nicely to the independent insurance industry, which is a great fit for veterans of all backgrounds.
"Sometimes the military has to protect people and then help put lives back together after a crisis," says Walker. "When I think about what P-C carriers and agents do, I can't think of another industry that has a more similar charge in that respect. The work we do to provide peace of mind is a job, sure, but it's also something I'm proud to do and feel good about doing daily."
"My time in the Navy taught me how to solve problems," adds Guerrant. "Often, in time-sensitive situations, you had to use your knowledge and the unique skills of each of your team members to meet the demands of the mission and overcome unexpected obstacles. The Navy also helped me gain strong project management skills to quickly understand ambiguous, complex problems and create effective solutions that deliver value. The opportunity to work with people from different backgrounds and life experiences was invaluable in developing collaboration skills.
"I absolutely would recommend insurance as a career for veterans," she continues. "The breadth of the industry continually offers opportunities to learn new skills and leverage ones that made you successful in the military. It offers challenges and is continually evolving, which I think makes it an exciting field to work in."
"As an independent agent, you are of service to your community, providing real value to your friends and neighbors," says Walker. "It doesn't take an MBA to be successful, and you don't need to be strapped to a desk. Purpose-driven people with military discipline can make a lucrative career out of insurance by providing value to people. And folks generally have respect for veterans and feel good about doing business with them.
"I also see many veterans finding successful careers on the carrier side: operations, distribution, claims, communications, and so on. We know how to run a tight ship, and I find that insurance leadership appreciates that," she concludes.
And we civilians appreciate all that you have done for our country. To all our veterans, thank you for your service.