Professional Development
THE INSURANCE GUYS
Two Alabama agency owners start podcast to help agencies succeed
By Christopher W. Cook
---
"Louis, I think this is the beginning of a beautiful friendship."
—Rick Blaine (Humphrey Bogart) in Casablanca
Scott Howell, owner of iProtect Insurance & Financial Services in Huntsville, Alabama, first met Bradley Flowers, founder of Portal Insurance in Mobile, Alabama, through Snapchat, and a beautiful friendship was formed. The two "talked shop" on the platform for a few months and connected on other social networks; this was prior to both of their current agency owner roles.
"I had success marketing on Snapchat early in my career with very light 'in the moment' kind of content," Flowers says. "I wrote a blog post for lifehealthpro.com, which is now thinkadvisor.com, that got the attention of The Wall Street Journal. They called me, and according to them I was the number one insurance agent on Snapchat."
"I really liked what Bradley was putting out on social media," Howell says. "At that time, I had a live broad-cast that I did called 'Ask the Insurance Guy Online' that I would do on my personal Facebook page.
"I called Bradley; it was the first time we had ever talked on the phone, and said, 'Hey, would you mind if I came by your office and we did an episode of Ask the Insurance Guy Online.' We did the episode and when I turned the camera off, I turned around to him and I said, 'Bradley, we need to do a podcast.'"
The podcast
The Insurance Guys Podcast started recording in December 2017.
"When we were coming up with a name, we both just wanted something that was super easy to remember," Howell says. "A lot of people will do a podcast, but what they talk about is not in the podcast name. We wanted to make sure insurance agents who saw it knew it was an insurance podcast for them."
However, despite the catchy title, the show's early days were anything but smooth sailing.
"Our first two episodes were so bad in terms of the quality of production that we ended up later on re-recording them," Flowers says. "The second episode had so many technical problems that it caused me to be about 20 minutes late for premarital counseling with my wife and our preacher."
Flowers, who had just gotten engaged a few weeks prior, hadn't even informed his fiancée about the podcast. "Thank-fully, she forgave me," he adds with a chuckle.
The pair sought assistance and received tutorage from Johnny Gwin, owner of Deep Fried Studios in Mobile. "We turned to Johnny, who edits our episodes, after our first two that went really haywire," Flowers says. "He was instrumental in a lot of our early success, giving us tips on podcasting." This included the importance of staying consistent with recording and releases.
"Every week at 7 a.m. on Wednesday we premiere a new show," Flowers says. "There's only been a couple of Wednesdays that we haven't and it's not because we didn't record.
"Our biggest advantage, because there were only like two other insurance podcasts when we started—not that we're competing with them—but both of those shows were at a time of transition, which left a little bit of inconsistency. We were going to be super consistent."
In addition to Howell, Flowers and Gwin, the podcast team is rounded out by Grant Torchia, a full-time videographer who works at Portal Insurance.
To draw in its listeners, the podcast opens with high levels of energy.
"I open up every show like I'm introducing the starting five for the Los Angeles Lakers," Howell says. "I come on and introduce Bradley, and then we tell a funny story either about something that's happened in our lives or the industry. We introduce the guest host and then we go into the meat and potatoes of the content, providing what we feel is the best value in the industry. As far as the quality of the guest and the information that we provide, we hope that agents can listen to the podcast, turn it off and go implement something in their agencies that day."
Much of that information comes from the guest hosts.
"People have no idea how much thought goes into the guests that we bring on the show; they're heavily vetted and it has to make sense for our audience," Flowers says.
"Our podcast in terms of the guests is like a three-legged stool," adds Howell. "The first leg is having very successful, proven industry leaders who are agency owners, and then we ask them great questions that can help other agents.
"The second leg is technology. We try to get either the vice president of sales or the CEO of new technologies that are coming out in the insurance industry on the podcast for them to deep dive into their product, which then in turn allows agents to go out anddemo those technologies to determine whether they're a good fit for their agency or not.
"The third leg is having motivational-type coaches and speakers who come on and talk about life in general, psychology, the psychology of sales, working towards motivating agents."
"We do everything we possibly can to put the guest on a pedestal and make sure that they are viewed in a positive light," Flowers adds.
Both co-hosts agree that the highlight of doing the podcast is the feedback received from the listeners they have helped. "I get letters, emails and text messages from all over the United States from people who I've never met from someplace I've never visited, and they tell Bradley and me what an impact that we've made in their agency and in their lives. I don't think anything compares to that," Howell says.
"Scott and I are not podcasters who happen to run insurance agencies, we're insurance agents who have a podcast; there's a big difference," Flowers says.
"There's not a day where I'm not doing the exact same thing that every insurance agent in America is dealing with, whether it's people, processes, upset clients, claims, or calls," Howell says. "This gives me the ability to have conversations on the podcast because I'm no different than they are."
"We have never ignored an email or direct message from a listener," Flowers says. "Scott and I have a pretty good feed on what agents want and need and where the industry is going as it relates to agents."
Episodes
For those who haven't listened to the show, here are a few selected episodes to start off with.
Episode 21: How to Make MDRT[Million Dollar Roundtable Agent] Through Life Insurance Sales (June 7, 2018). In this episode, Tom Hegna, author of Paychecks to Playchecks and a thought leader on financial services, shared retirement advice and the importance of selling life insurance products.
"I'm … trying to help people retire happy and successful. … And what I talk about is all based on math and science, … so it's pretty hard to refute the facts," Hegna said. "You got to have a plan … and with that you got to work with a financial professional; retirement is not a do-it-yourself project.
"You need to learn to understand and maximize your Social Security benefits. … Consider a hybrid retirement, that means maybe working a couple extra years part time. … Have a plan to protect against inflation. … Have a plan for long-term care, which most people don't have. … Use home equity wisely and then use life insurance as the most efficient way to pass wealth to children, grandchildren and charities."
When it comes to selling life products, "I don't think [agents are] getting in front of enough people every day," Hegna said. "[B]uild your funnels as big as you can and get as many connections [on social media] as you can, because the more people you're connected to, the more prospects that you potentially have. … You can also watch; it's not just posting, it's watching and listening, and seeing that somebody just had a baby, they just got married, they just moved, somebody died. Those are all life events and people are much more likely to buy … ."
As for the policies, "You got to get people thinking bigger than the $200,000, $250,000 or $500,000. That is inadequate. … People just don't understand how much life insurance you really need in a low interest rate environment; they just have no idea."
Episode 73: Gary Vaynerchuk Does Insurance (June 19, 2019). Representatives of two of the show's sponsors, Todd Sorrel, co-founder of ePayPolicy, and Andy Priesman, founder and CEO of Cover Desk, joined the conversation with the CEO of VaynerX, who shared his thoughts on branding and the insurance industry. (Author disclaimer: Be prepared to hear some adult language during this episode.)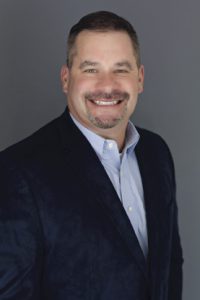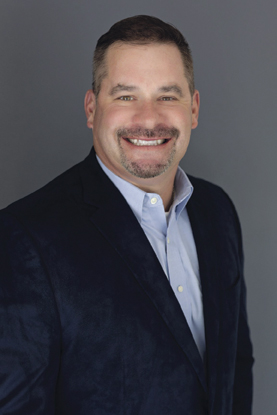 "As far as the quality of the guest
and the information that we provide,
we hope that agents can listen to the podcast,
turn it off, and go implement something
in their agencies that day."
—Scott Howell
Owner
iProtect Insurance & Financial Services
"If you are marketing something you're not in control of, you're not in control," Vaynerchuk said. "If you're building the equity of the big logo, once the big logo has a problem you have a problem in the end. … You have to start the process of building your own personal brand. Because in the end, the internet will be the provider.
"The way you built your [business's] reputation in a small town … in 1984? You … serviced to everybody. … You sponsored the softball team. You … had a banner at the pizza place. You ran up newspaper ads, you did direct mail. You were part of the community. Great. Do that on the internet."
Vaynerchuck also stressed the importance of educating clients and maintaining relationships with them. "I don't like … the lack of education on the consumer side of what they should or should not be buying," he said. "[A] lot of people buy insurance that they actually have no need for and a lot of people don't double down on insurance that they need more of. … The amount of people who have never followed up with a person after selling them a policy, except when it was time to sell them another policy is way too high."
Episode 148: What We Pay Our People (December 2, 2020). In what the hosts say is their most-listened-to episode, the two are joined by guests David Carothers, principal of Florida Risk Partners, and CJ Hutsenpiller, private client advisor at Hutsenpiller Insurance, to provide four voices on payment options for employees.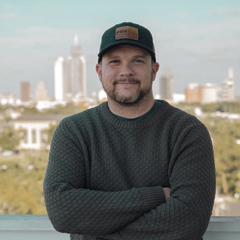 "Scott and I are not podcasters who
happen to run insurance agencies, we're insurance
agents who have a podcast; there's a big difference."
—Bradley Flowers
Founder
Portal Insurance
Carothers has a 12 to 18-month validation process before bringing producers on board. They earn 40% commissions for new business and 25% on referrals. After the validation process, they get the book of business they worked on. Account managers and CSRs can earn $15 to $20 an hour with the ability to move up higher.
Hutsenpiller divides his staff as "inside" and "outside" people. The inside team gets a base salary (between $30,000 and $50,000 depending on experience) and some commissions (25% on new business and 10% on renewals), while the outside people fill out a 1099. Outsiders earn 80% commission on new business and 50% on renewals. An escrow-like account created by the agency pays the 1099 employees when they start off.
Flowers offers two different comp plans: a base salary between $24,000 and $35,000 plus a 30% split of commissions on new business, or a commission-only plan. (Note: The agency has since increased its pay substantially.)
At Howell's agency, new agents start with a base salary of $35,000 up to $45,000, based on experience, and earn 30% commissions on new business, with higher percentages available if certain goals are achieved for a period of two years. The ultimate goal is for all producers to move to straight commission with a 40/30 split.
Holiday bonuses between the agencies vary between $500 or $1,000 across the board or an increasing scale based on longevity with the company.
For more information:
The Insurance Guys Podcast
www.theinsuranceguyspodcast.com