Three Tips for Reducing Employees' Healthcare-Related Financial Stress
Help us make better financial choices
Healthcare should be easy, but we all know that it is not, particularly for consumers. Today, more than ever, we are faced with a complex and expensive system in this country. Research from the National Centers for Disease Control in 2015 found that 9% of U.S. adults delayed or skipped medical care due to cost. In addition, per capita health spending in the United States rose to $10,348 in 2016, according to the Kaiser Family Foundation. In 2000, that number was just $4,855—or $6,471in 2016 dollars.
Unfortunately, costs are likely to continue rising year-over-year, and we should expect consumers, even those with insurance, to avoid seeking healthcare over cost concerns.
In a 2017 Kaiser Health Tracking Poll, a staggering 45% of Americans claimed that an unexpected $500 medical bill would be difficult to pay off, while 19% said they wouldn't be able to pay it at all. Given that the average deductible increased from $303 in 2006 to more than $1,200 in 2016, according to the Kaiser Family Foundation, consumers can hardly be faulted for hesitating to seek out medical care.
Unfortunately, costs are likely to continue rising year-over-year, and we should expect consumers, even those with insurance, to avoid seeking healthcare over cost concerns.
Fortunately, brokers and consultants are in a position to help clients empower their employees to make better financial decisions with their healthcare and to more wisely utilize their health benefits. In working with clients on employee communications, keep these tips in mind:
Make it personal
Treat employees like consumers
Provide power tools and resources
Make it personal
Understanding how healthcare decisions impact employees' finances is an important step in demystifying healthcare and alleviating their anxiety. Digital engagement tools like videos, FAQs and other education pieces are powerful tools for helping employees better understand how their benefits work and how to understand the financial side of healthcare.
A personalized communications plan improves the chances that employees will interact with and utilize these tools. Work with the employer to figure out the best way to reach employees. Is it through targeted text messages, email, or something else? Get the conversation started in any way you can.
However you manage to communicate with employees, make sure the information is relevant and useful. For example, if the employer offers a high-deductible health plan, address the plan's structure, costs, and how to use health savings accounts, if they are part of the plan. Brokers can also use these communications opportunities to explain the importance of staying in-network for plans that use Preferred Provider Organizations (PPOs), or shopping around under reference-based pricing plans.
As a point of reference, a survey from HealthMine reported in 2016 that 70% of consumers don't do any kind of price shopping when it comes to healthcare, and 25% of those consumers say they don't price shop because they either don't know how or find it too difficult and/or time consuming. Brokers have the opportunity to educate employees in this area. Showing consumers how to price shop, and demonstrating the potential savings, is just one example of how relevant, personal communications can help consumers make better financial decisions about their healthcare.
Treat employees like consumers
Once employees are listening to your messaging, you have to be ready with a persuasive sales pitch. For instance, why should employees enroll in a telemedicine program instead of going to the emergency room? You can share relevant stats on cost differentials for treatment options, or promotional materials from the vendor, or a helpful video explaining the benefits of different types of providers.
You cannot assume that employees already understand their health benefit options, or that they have already bought into them. Think about what matters to the employee, and then ask yourself: "How can these benefits products help address their needs?" If employees are having anxiety over unexpected expenses, remind them about their on-demand payroll access, and perhaps divert them from payday lenders.
Walk them through benefits they have access to, like cost and quality transparency tools, financial well-beingtools, and other products that can ad-dress their specific needs. Be prepared to overcome skepticism, inertia, and aversion to change among employees,just like any other population of consumers.
Provide power tools
In order for employees to make better, more informed financial decisions about their healthcare, we must always empower them with relevant tools and information. A health savings account (HSA), for instance, can give employees the financial wherewithal to make better use of their health benefits while reducing total out-of-pocket expenses. Payment consolidation products like our Simplicity offering allow employees to spread out qualified in-network expenses over 12 monthly interest-free payments. Cost and quality transparency tools like Healthcare Bluebook provide employees with access to information on how expensive given providers are in relation to the market average, so they can find cost-effective solutions for their healthcare needs.
These are just a few of the tools available to us for empowering employees and providing them with the confidence to know that they are making the best possible choice for themselves and their families' well-being.
Ultimately, it is up to us, healthcare industry professionals, to stay informed and ahead of the curve so that we can help our employees navigate the industry in confidence and financial safety.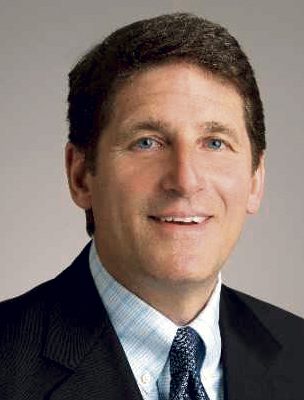 The author
Dave Kapustka is a director at CoreSource. He has over a decade of experience in the benefits administration industry and is currently based in the Midwest. CoreSource is a Trustmark company that offers consumer engagement and care navigation resources. For more information: www.coresource.com