Thirty-first Annual Rough Notes Agency of the Year Candidates
Who will be the 2019 Agency of the year?
One of the agencies featured in a Rough Notes cover story during 2019 will be named Agency of the Year. The winner will be selected by votes of the previous 30 years' Rough Notes cover agents (from the years 1989-2018).
The principals of the winning firm will be presented with the award at a dinner held in their honor this spring.
The nominees for this year's award are described on the following pages. The winning agency will be announced in the February 2020 issue of Rough Notes, and a full story on the winner will appear in a future issue.

February
Canyon Lands Insurance
Mesa, Arizona
No question about it: Sharing is a big deal at Canyon Lands Insurance (CLI), which has offices in Mesa and Chandler, Arizona. Under the leadership of Dawnyel Smink, owner and president, and Heather McDougall, chief operating officer, CLI developed efficient technology for back-end processing and began to offer those services to other independent agencies.
The agency teamed up with others under the banner of CLI Select Agencies, which has 36 locations with 84 people. Members remain completely independent and pay a monthly fee for the services. Says McDougall: "We truly become partners with our agencies … . We're looking for like-minded owners who share our vision of creating a unique approach to helping the independent agency survive through teamwork."
In addition to working with established agencies, CLI Select Agencies reaches out to smaller agencies that may have difficulty obtaining appointments with commercial lines carriers. CLI created a contract that helps these agencies place business with one of its broker agencies that focuses on a specialized niche market.
As female insurance professionals, Smink and McDougall are passionate about encouraging more women to pursue careers in the industry at all levels. They created an online group called Women In Insurance Sharing Empowerment (WIISE) and are proud to report that almost half of the members are men.
Says McDougall: "[Insurance] is a perfect spot for women and for Millennials, who [say] they want to find jobs where they can help people. That's what we do every day."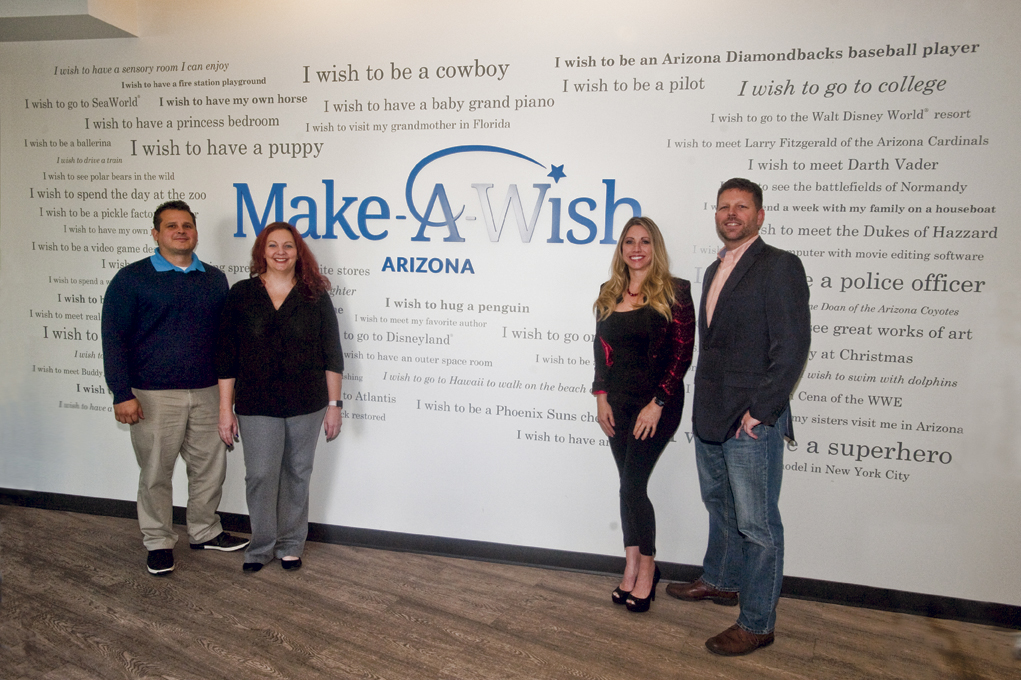 "[We] started thinking about ways we could help other agencies by offering them assistance in those areas that were not their strengths."

—Dawnyel Smink
Owner and President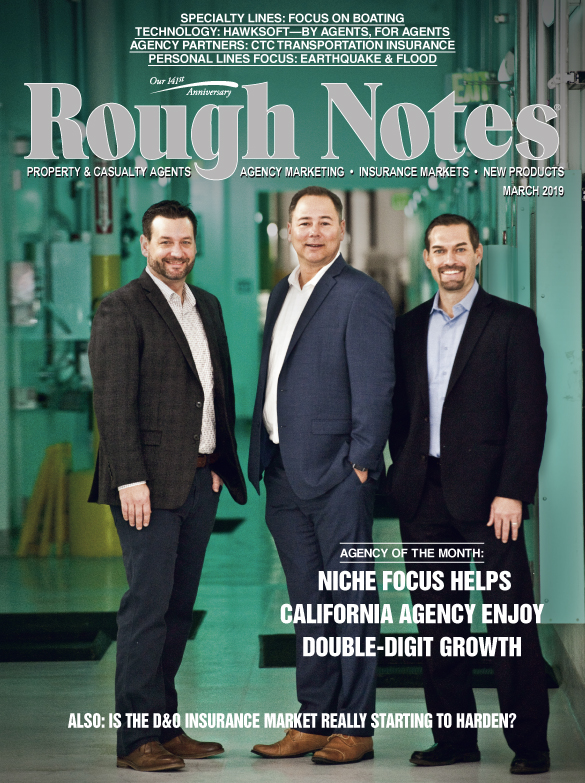 March
The Stratton Agency
Redwood City, California
Cannabis and pizza often go together—one causes munchies and the other satisfies the craving—and both can be tied to The Stratton Agency.
Operating as Pizzassurance, Ltd., the agency's pizza program provides coverage for delivery drivers for more than 1,300 locations in 43 states. Its technology solution, StratTrax, allows clients to have 24/7 access to driver information; view expiration dates for employee non-owned auto insurance; receive weekly driver status reports; and sort data for multi-location operations.
In 2015, the agency acquired a cannabis book, which is now written through an agency specialty division called Nine Point Strategies.
Chief Operating Officer Ryan Headley describes the cannabis sector as "a business that has some unique problems because it is federally illegal, but, at the same time, faces many of the same issues that more traditional businesses face, including the need for good risk management and human resources policies."
"While non-owned auto is one of the concerns often mentioned by owners of marijuana businesses, there are a host of other insurance needs for which we have been able to find markets," adds Jesse Parenti, partner and director of programs. These include general liability, property insurance, crop insurance, products liability, cyber liability, D&O, physicians E&O, employment practices liability, builders risk, workers compensation and group health.
"Because of the expertise that we have in this market and our access to nearly all of the markets writing this business, we probably are the largest writer of cannabis insurance in the state and maybe nationwide," Headley says. The agency—a Big "I" Best Practices agency for nine years in a row—has reached more than $4.3 million in revenue with 22 employees.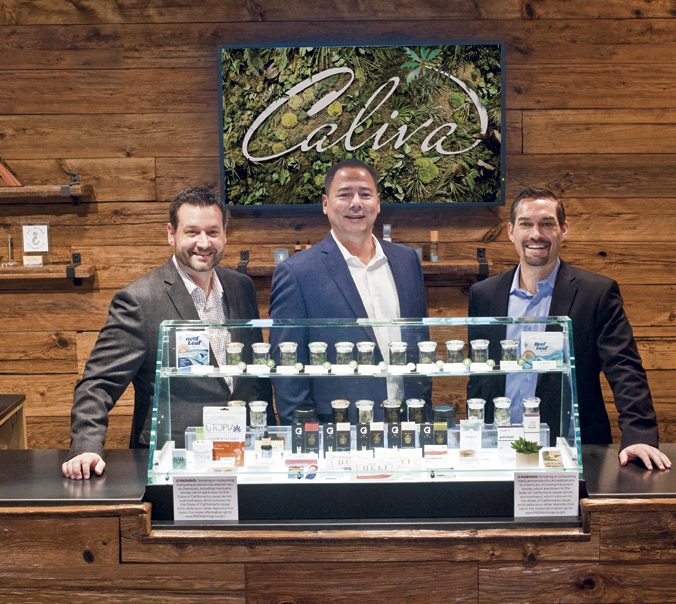 "The cannabis market represents more than I0% of our business and is growing five times faster than any other sector. We expect that it could account for 20% of our revenue by the end of the year."

—Ryan Headley
Chief Operating Officer

April
Dopazo & Associates Insurance Services
Miami, Florida
Maximo Dopazo ran a small business in the garment industry in Havana, Cuba, before coming to Florida and later starting an insurance agency in 1997. The following year, his son Alex came on board.
"Dad related well with small business owners like himself," Alex says. "He knew what kept them up at night and aligned with their needs for assistance in the risk transfer and risk mitigation fields. They needed someone to serve as their risk manager and Dad was comfortable in that role."
Today, almost all the agency's business involves commercial lines coverages for small to medium-sized businesses. Agency revenue is slightly north of $600,000 with eight people, ranging in age from 18 to 60, servicing the business.
"Honesty, simplicity and education are our core values so we will have frank conversations with each customer about positioning and their expectations," Alex says. "We explain that our job is to help them protect their assets either with insurance or other solutions."
And education is key.
"We started a video series on YouTube that we call the 'Small Business Coffee Break,' where we interview business people about what they have done to succeed," Alex says. "We stick to educating the viewers on matters that could impact their businesses. There is never an insurance twist."
Alex has proudly served on the board of the Latin American Association of Insurance Agencies (LAAIA) and currently is on the Big "I" Diversity Council. These associations educate people of all ages and walks of life about the industry and the opportunities they offer, a message Alex shares with his Hispanic American community.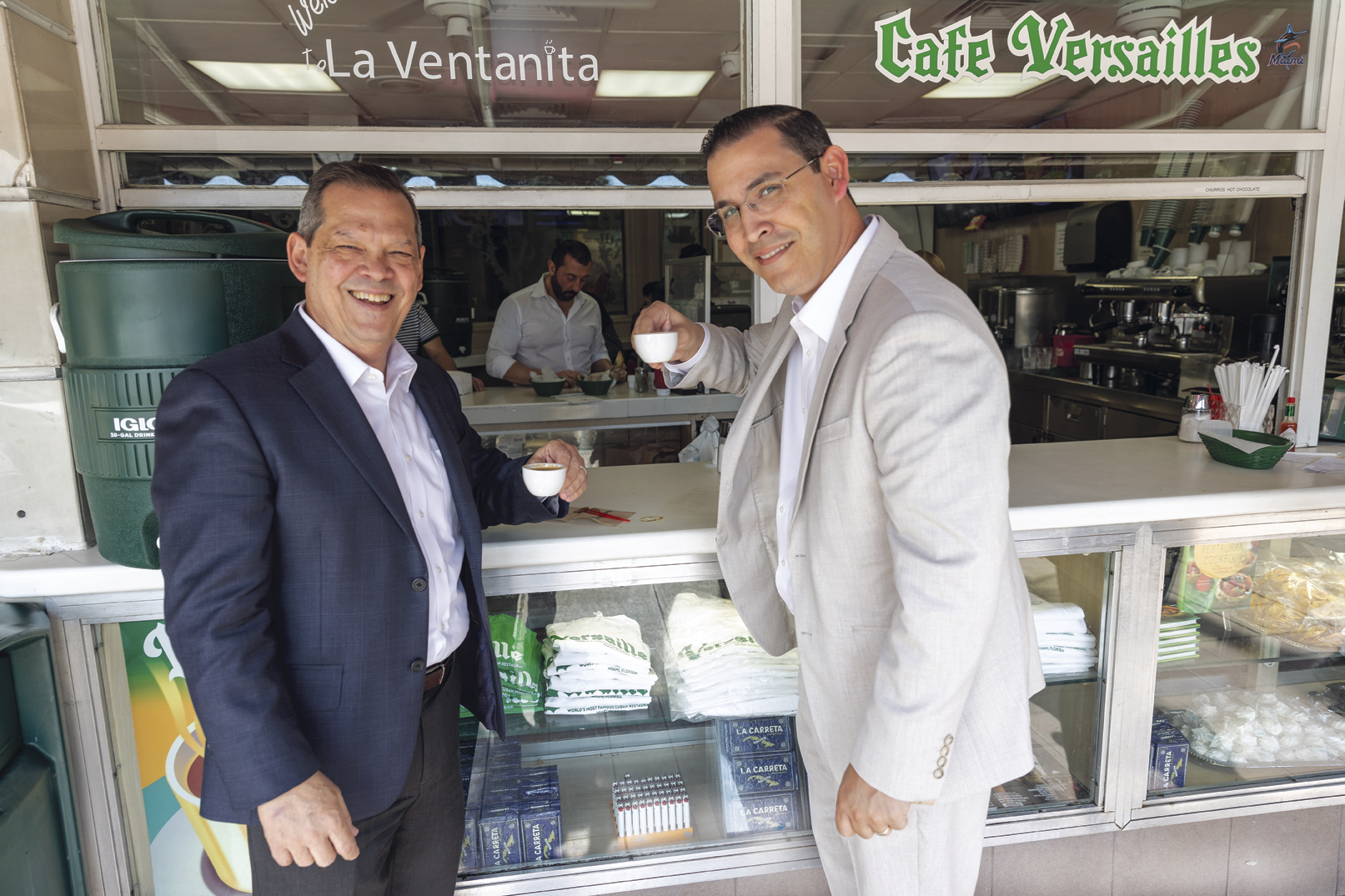 "Our ultimate goal is to make certain that our customers are never surprised if there is a claim. They know what is covered by their insurance and what is not."

—Alex Dopazo
Partner

May
Elite Insurance Solutions
Franklin, Tennessee
Communication is king at Elite Insurance Solutions in Franklin, Tennessee. Since the agency was established by Mike Stansbury in 2008, it has maintained a laser focus on improving the client experience by creating three-way communication among the client, the agency, and the insurer. "[This] allows for quick action when needed and trust that the communication lines will protect the privacy of the often sensitive information that is required to underwrite an individual's or business's risk," says Stansbury.
To facilitate communication, Elite developed a mobile app for clients to use when an accident occurs. The insured sends an instant message from his or her cell phone that goes to the insurer and agent so claim processing can start immediately.
The tech-savvy agency now has nine locations and produces more than $1 million a month in volume. Stansbury and co-principal Randy Hulett are reaching out to young people and encouraging them to consider pursuing a career in insurance. "I regularly hear that the next generation is looking for employment where they can make a difference," Stansbury comments. "They don't just want a paycheck and a 9-to-5 interruption in their day. They want to feel good about what they are doing. This is an industry that offers them an opportunity to do just that."
Speaking of making a difference, Elite is committed to supporting local and national charities, including Shriners, Wounded Warriors, and Special Olympics. "It's part of our DNA," Stansbury says. "We serve our clients, our community, and our employees."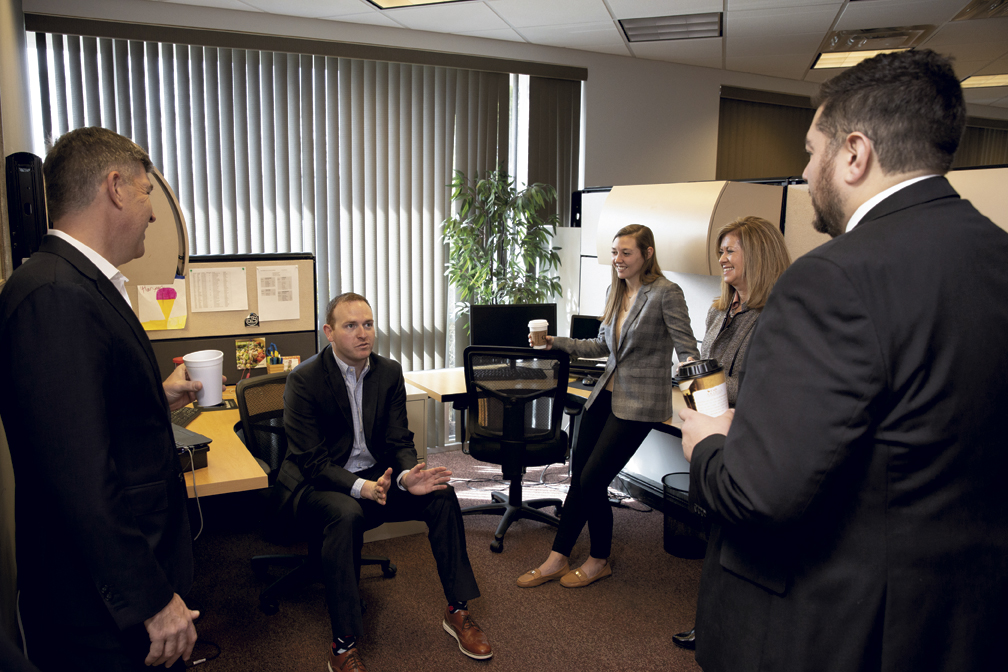 "Insurance should be an evolving product that grows or shrinks with the needs of the insured. It is our job to make certain that happens."

—Randy Hulett
Principal

June
Zinc
Broadview Heights, Ohio
In 2008, Seth Zaremba started an agency from scratch. "My plan was to leverage technology to outperform the service and marketing capabilities of my competitors," Zaremba says. "We adopted the best technology. … What was available did almost nothing to support 'smart' marketing and prospecting."
Zaremba decided to "build our own platform—one that used artificial intelligence effectively to reach consumers at precisely the time they were ready to make a purchase decision.
"Our platform uses the disciplines of behavioral economics supported by technological intelligence to reach each insurance company's desired classes," Zaremba explains. "We find out why our insurers want those classes, what makes them attractive and where they are going for information. We then use that information to find prospects digitally.
"Once that has happened, we develop a digital marketing plan by creating content that is directed at those core prospects."
Is it working? At the end of 2014, Zinc had 2.5 people (two full time and one part time) writing about $3 million in business. Today there are 19 people doing more than $16 million in sales.
When one visits the Zinc office, it's easy to discover the uniqueness of the agency. "We're an insurance agency inside an art gallery," Zaremba explains. "We view ourselves as risk artists, so it's only natural that we would provide coverage to our compatriots." The agency's Craft Artist Insurance program covers individual artists and craft artists and extends liability coverage to the artist's home or studio and at exhibition sites. It also provides full product liability coverage for sold items. The business property portion protects equipment, supplies and finished work on an all risks basis.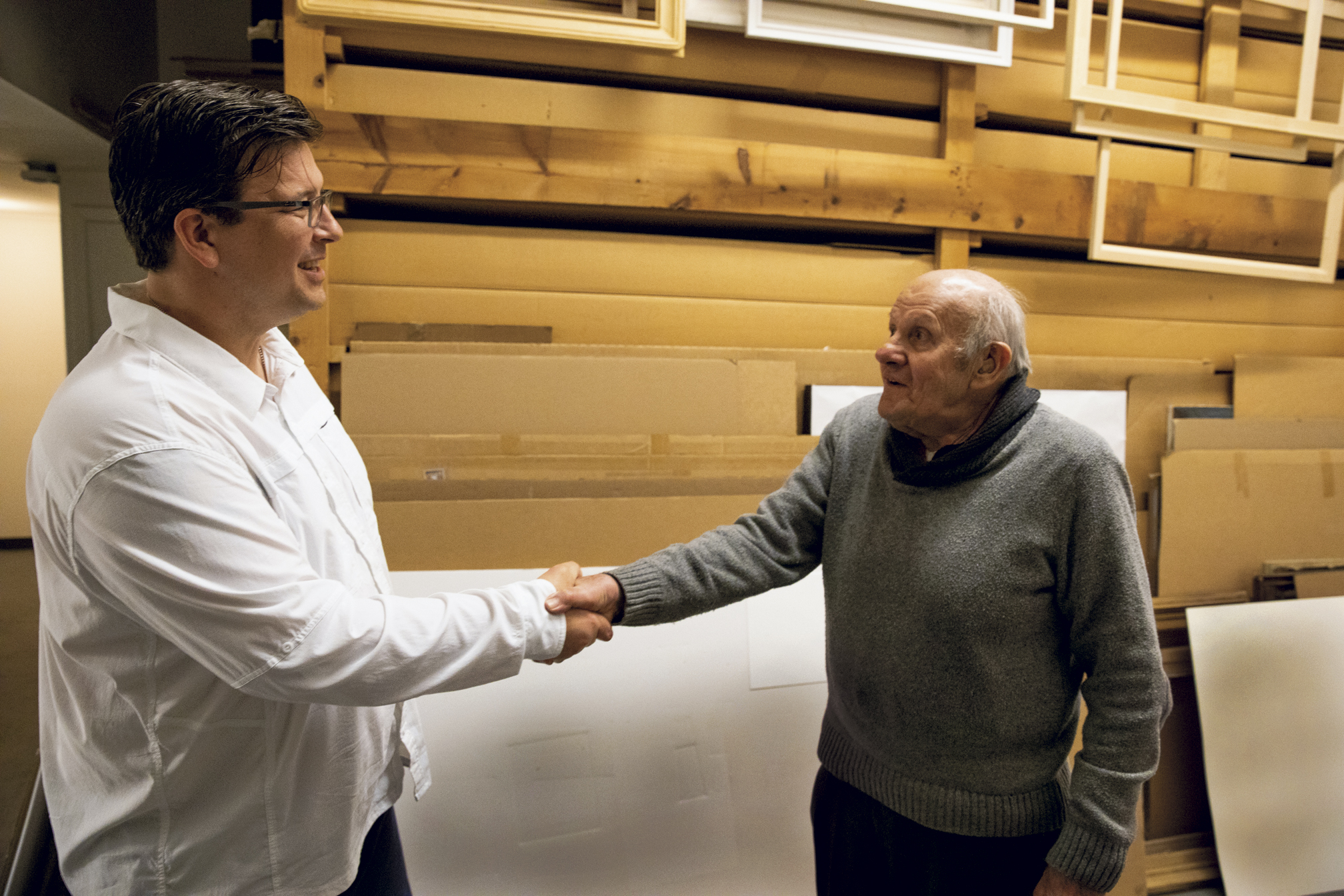 "This industry needs a counterculture, one that questions authority and the old-school way of doing business. We're at the vanguard of that new culture."

—Seth Zaremba
Owner

July
Butler & Associates Insurance Agency
Apple Valley, Minnesota
A family agency has to have an origin. In 2002, with a  background in marketing and no insurance experience to speak of, Dan Butler started Butler & Associates Insurance Agency, shortly afterward adding his wife Linda, who had a teaching background, and their son Bill, whose background was 13 years in the military.
"It takes three to five years to learn the industry," Bill notes. "So, initially we focused on personal lines, which was the easiest to understand, and wrote all the business that came in through the door. Our book was about 85% personal lines and 15% commercial. And I'll admit that I was struggling."
Bill changed his attitude and the type of clientele the agency wrote, insisting on complete packages of coverages.
"We went from doing business the expedient way to doing business the right way, and it showed in the results," he says. "Between 2008 and 2011, I doubled my book."
In 2014, Bill attended an Unstoppable Profit Producer (UPP) boot camp hosted by Mike Stromsoe.
"With help from Mike and his team we developed a complete hiring system so we could add world-class people when our growth necessitated that," he says. "We also developed an agency intranet that showed processes and procedures for employees to follow for both producing and renewing business, as well as servicing clients."
The agency has also developed a niche, providing coverage for veterinarians. "A lot of people don't realize how stressful this field is," says Bill. "The program we put together is designed to at least take the stress of getting the right insurance coverage off of their shoulders."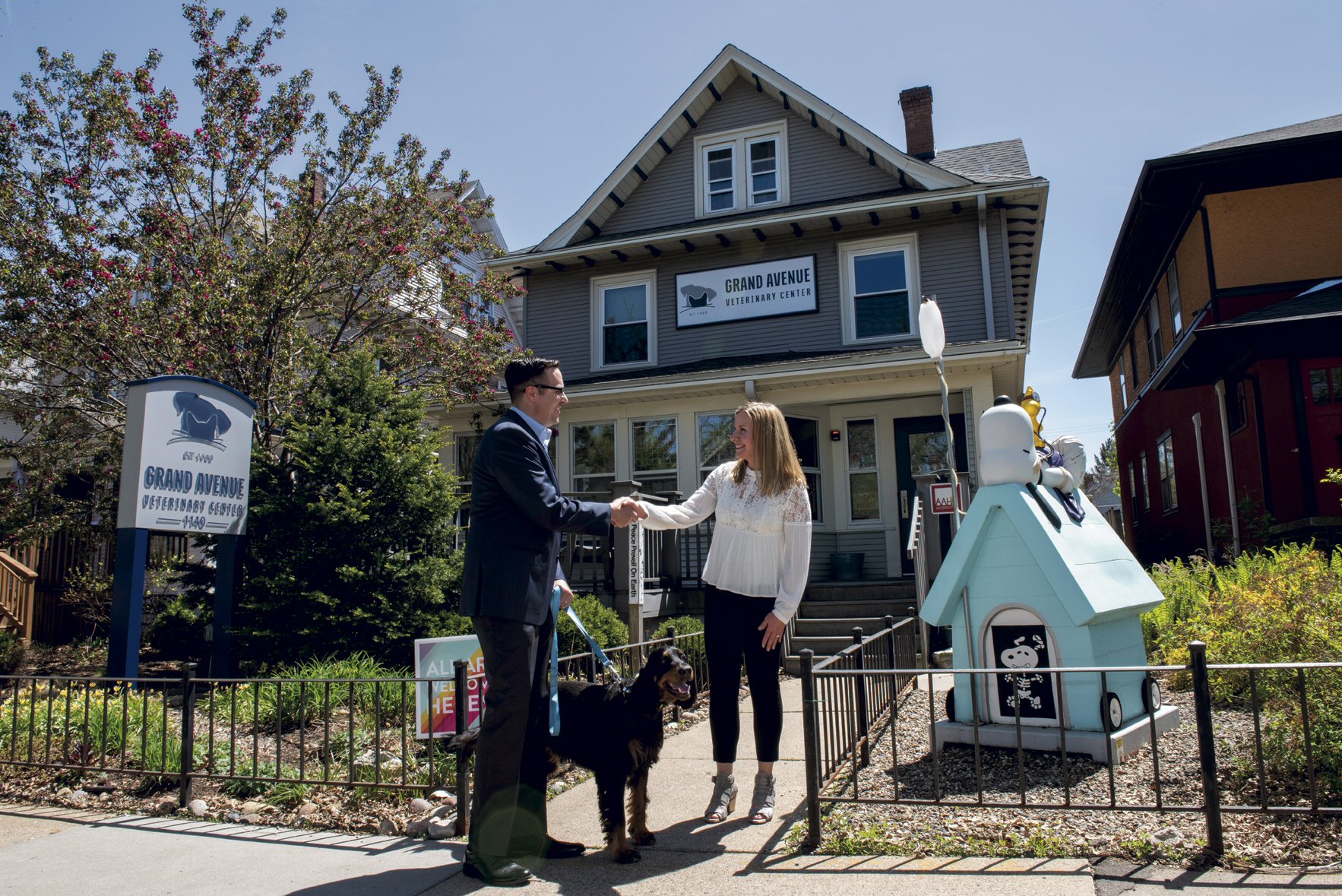 "Education remains paramount here and will continue to be one of the cornerstones of the agency as we add new personnel."

—Bill Butler
President

August
Petra Risk Management Services
Birmingham, Alabama
Petra Risk Management Services is a multisite operation founded in 2015. "Hiring and aligning with the right people was the most important ingredient in realizing our mission," says agency President and CEO Steve Nesbitt, CIC. Key hires included a leader who could drive agency efforts to help customers with risk management and loss control and one who could help clients through the claims process.
Steve's son, agency COO Scott Nesbitt, CIC, CRM, says, "It's really been exciting to work alongside my dad and watch him set up an agency that emulates his approach to client service." That approach is delineated in the agency mission statement: "We are a service-focused advisor offering tailored, innovative solutions to manage our clients' risk."
At the heart of the business is Petra PATH, a proprietary risk management process that uses several techniques to identify, measure and reduce risk while protecting an organization's assets and balance sheet. Meeting with potential clients, producers explain the process's benefits and stresses the need to fully understanding the client's business up front.
"Recommending insurance coverage before [understanding the business] is putting the cart before the horse and can often lead to gaps in coverage or unnecessary coverage," says Winn Kelley Sr., Petra senior vice president. "Our goal is to create an insurance and risk management package that is individualized for the client."
The approach has worked. In just a few years, Petra has reached more than $50 million in premium with revenue of about $6.5 million handled by some 50 employees.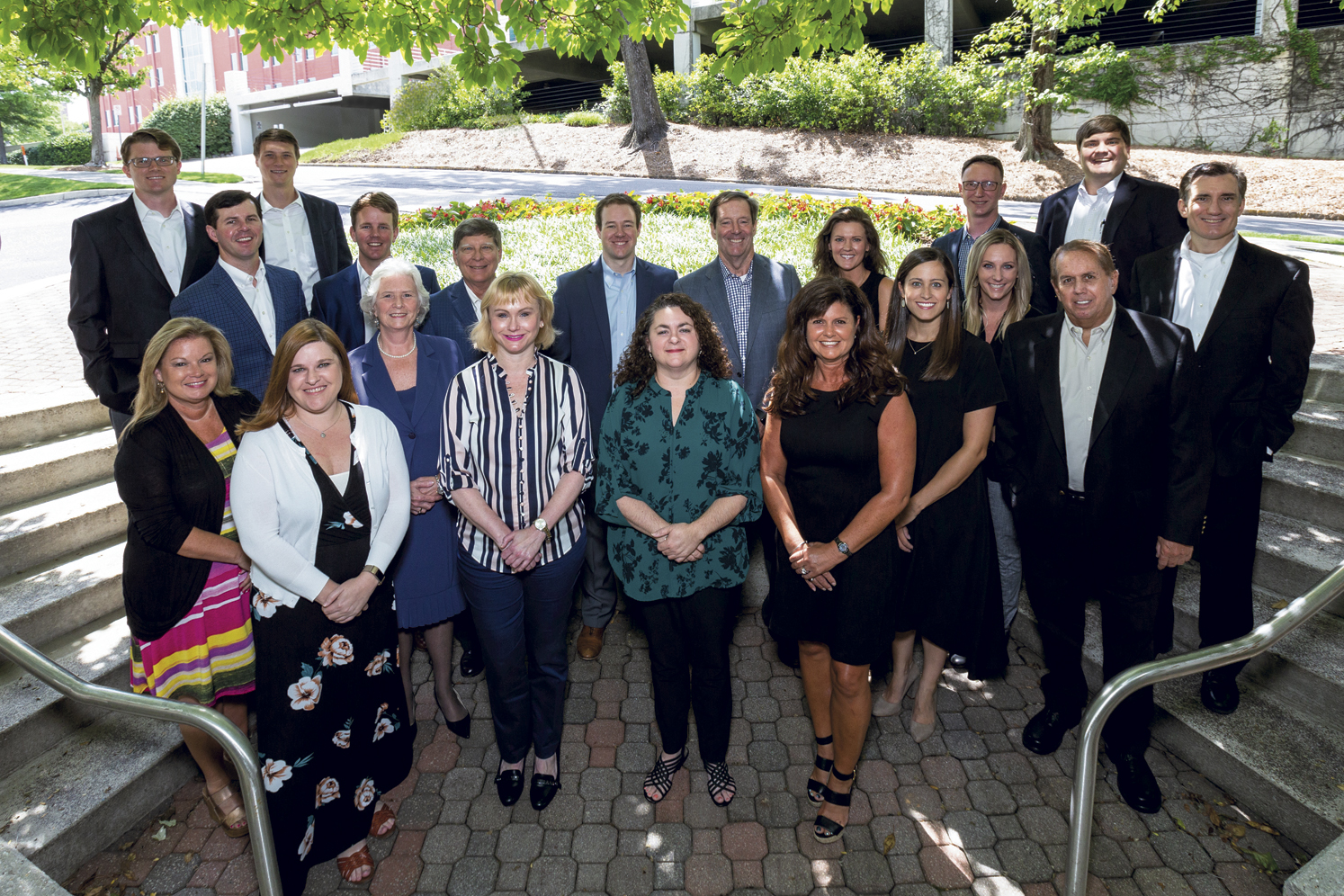 "Because we emphasize listening to the client, [our recruits] find out that they are quickly viewed as part of the prospect's team who is involved in helping them achieve better results."

—Scott Nesbitt, CIC, CRM
Chief Operating Officer

September
Bender Insurance Solutions
Roseville, California
When Bender Insurance Solutions CEO Stephen Bender, CIC, CRM, CISC, joined the agency in 1972, sales totaled $115,000. Today, sales of $106 million drive $10 million in revenue. In 2018, Bender adopted an Employee Stock Ownership Plan (ESOP) that "lets us align our agency's dreams with those of all our team members," says President Maggie Bender-Johnson, CIC, MLIS, part of the agency's third generation of family leaders.
Stephen's dad, Warren, started the agency in 1938. As the 1980s ended, Stephen implemented a deliberate team-based management approach: "[We] began strategic planning, working together to identify areas for client growth, employee development, technology and community involvement," he says. It's been an annual process since then.
In 1996, Christopher Bender, the first member of the third generation, joined the firm, followed by Maggie and her sisters, Jillian Bender-Cormier and Alison Bender. Over time, the agency has become more focused on risk analysis, and insurance is just one of many solutions.
The agency pays for employees to pursue designations and provides client education through its on-site training center and online BenderU offering.
The agency is involved in numerous community endeavors and is deliberate about its brand. "I am the steward in helping to carry our message externally and internally," Jillian says. She also leads employee activities and the firm's focus on diversity, where employees "get together off site to talk about and celebrate differences," she explains. Difficult at the start, "now folks are enthusiastic about sharing," especially since the ESOP gives everyone an ownership mentality.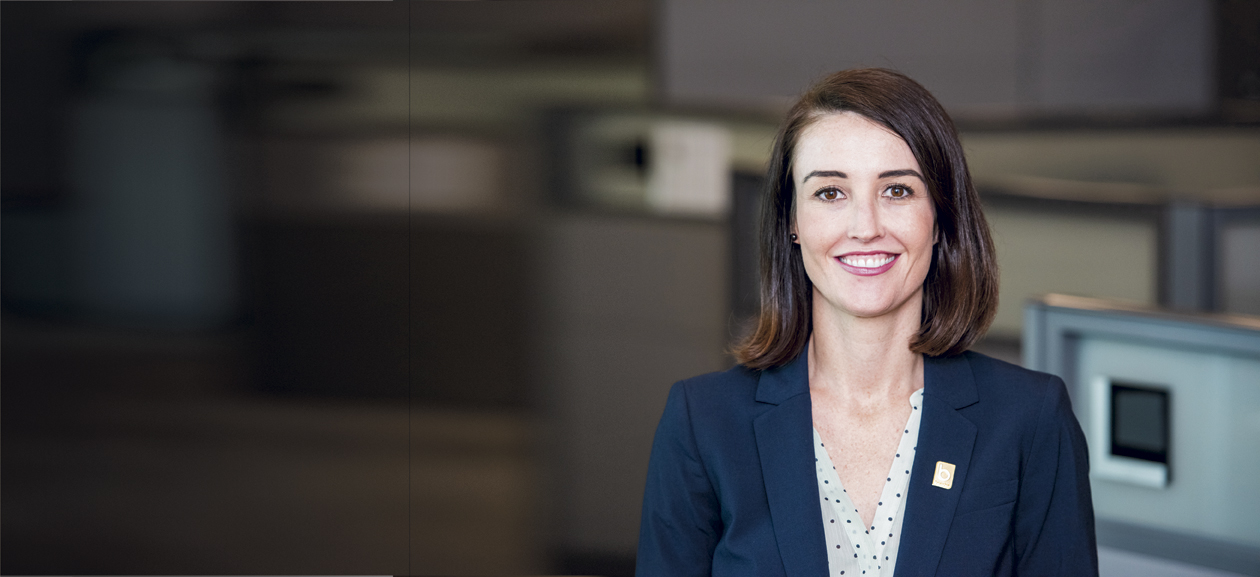 "Our next successor-leaders may or may not have the same last name. The ESOP guarantees, however, that whoever takes over will be able to move into my position without having concerns about an expensive and unwieldy buyout, regardless of how fast the agency grows."

—Maggie Bender-Johnson, CIC, MLIS
President

October
Top O' Michigan Insurance Agency
Alpena, Michigan
As the sports adage has it, "You can't tell the players without a scorecard." At Top O' Michigan Insurance Agency (TOMIA) in northern Michigan, that translates to: "You can't approach a prospect without a playbook."
The playbook was created by Tyler Bartosh, CIC, vice president of sales, who wanted to build a structure that would allow him to deliver a consistent client experience. Realizing that other producers could benefit from using the playbook, Bartosh offered it as an optional resource. When a survey showed that the producers who used the playbook had 20% better results than those who didn't, the playbook moved from optional to mandatory.
Established in 1974 by Donald Bartosh, Top O' Michigan has pursued a steady path toward growth and now has eight offices throughout the state. At the helm is Donald's son, Brian Bartosh, CIC, LUTC, who serves as president and is Tyler's father.
Rebranding itself as SPIRE (Solution Providers of Insurance with Real Expertise) will help Top O' Michigan position itself as a player outside of its home state. The aim is to build a network of virtual offices connected by the agency's video conferencing system.
"[We have] always embraced change, but not just for the sake of change," says Brian. "We always bring the team in so they can answer the most important question: 'Why are we making this change?'"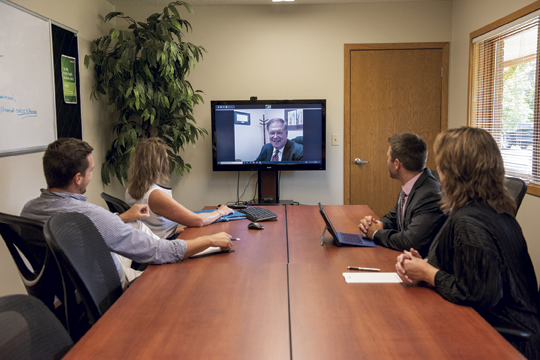 "Using our technology, we followed the results of all our producers—both those who used the [producer] playbook and those who didn't … [P]roducers who used it had 20% better results. When we saw that, playbook use moved from optional to mandatory."

—Brian Bartosh, CIC, LUTFC
President

November
Cornerstone Insurance Services
Prince Albert, Saskatchewan, Canada
"Wow! Right! Now!"
Those three words characterize the promises made to clients by Cornerstone Insurance Services, a brokerage based in Prince Albert, Saskatchewan, Canada, which borders on untapped wilderness.
Tim Longworth, chief executive officer, explains: "That three-part promise underscores the need to provide customers as many 'Wow!' moments as possible. 'Right!' means that we strive to get everything right the first time. And 'Now!' means that we expect all of our people to provide sudden service that happens without delay or excuses."
Longworth and a partner purchased the brokerage in 2001; it was renamed Cornerstone after the partner decided to leave. Since that time, the firm's mix of business has changed from approximately 95% personal lines to about 60% personal and 40% commercial lines. Premium volume has grown from about $1.8 million to more than $22 million.
Tim is the proud father of Brock Longworth, age 33, who serves as Cornerstone's chief operating officer. "He is an 18-year veteran of the business," Tim says. "[H]e is the engineer behind our apps and websites and has translated our broker model into our digital offerings."
One such offering is Cornerstone's online insurance marketing initiative, Swift Digital Insurance. Unlike direct writer sites that emphasize price, Swift instead focuses on educating prospects and explaining the advantage of having access to a broker representative during the purchasing process and when a claim occurs. The approach proved so successful that Cornerstone eased up on promoting the site while it staffed up to deliver the promised service.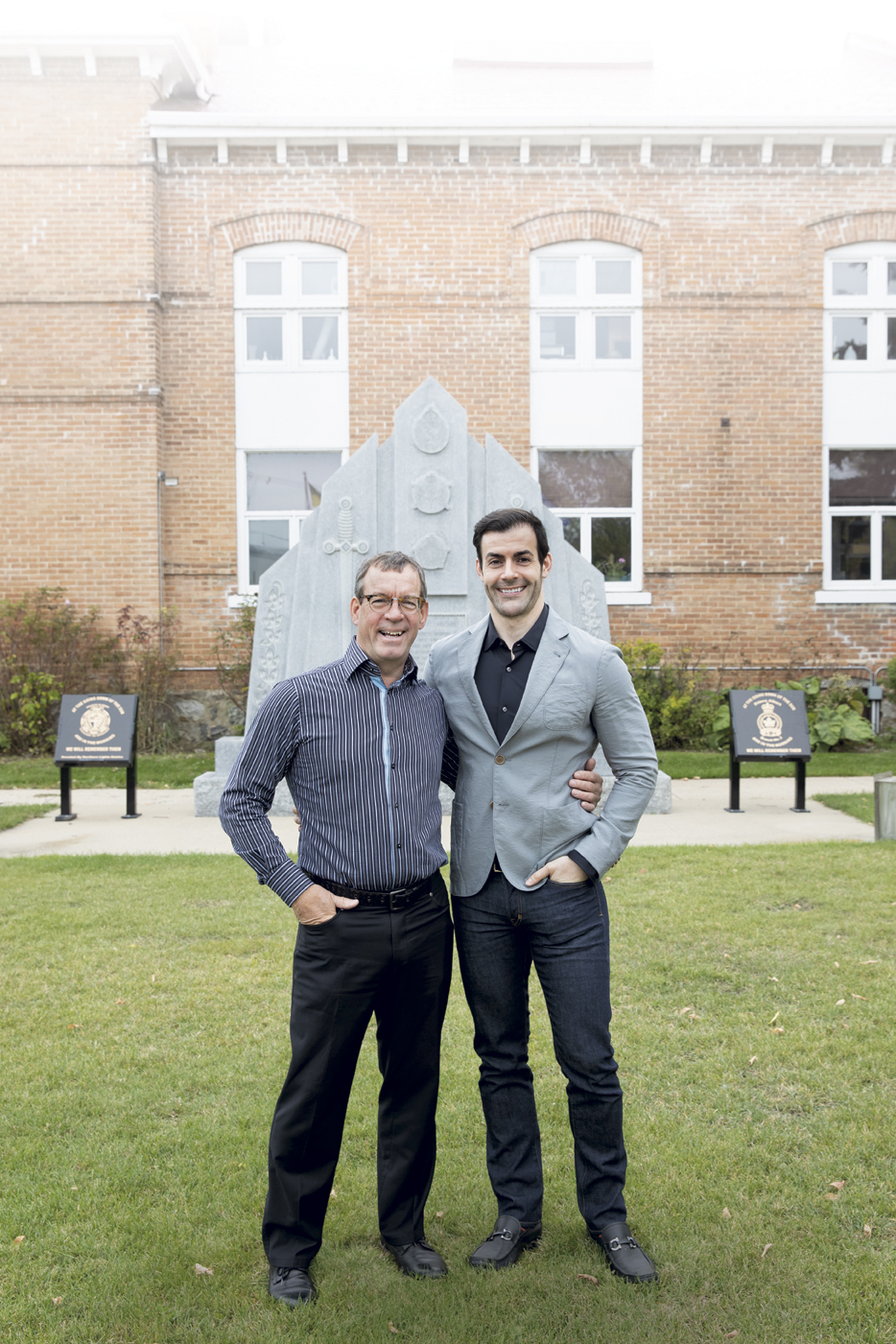 "[U]nlike many of my colleagues, I have never been afraid of the younger generation. In fact, that generation makes up the majority of our agency."

—Tim Longworth
CEO

December
EHD Insurance
Lancaster, Pennsylvania
How can an agency that was established in 1896 stay young? That's the challenge that faces EHD Insurance of Lancaster, Pennsylvania, which is justifiably proud of its long history of providing insurance and risk management to individuals and businesses.
"[F]or some people, our age also carries a negative connotation that we might be old and stodgy—a viewpoint that we are always working to overcome by constantly reinventing ourselves," says Jon Miles, president of EHD.
A key element of the agency's reinvention strategy is recruiting young people to join the team. Almost half of EHD's 118 employees are in their 20s or 30s. "Most don't understand insurance," Miles observes. "We present it as a noble profession where they become the 'second responders' after a tragedy, helping people recover by providing the needed resources. I'm very pleased that most of our younger employees find this to be really cool."
With Miles slated to retire as president of EHD at the end of 2019, Michael Malinowski, vice president and branch manager at the agency's Wyomissing location, takes over the reins as president and CEO in 2020. Himself a Millennial, Malinowski is enthusiastic about leading the agency into a future that he says will present compelling challenges.
"Our industry is going through some dramatic changes in the way we use technology … . We will not be buying the next 'shiny new toy' but will focus on areas of technology that will help provide us a competitive advantage operationally and in the marketplace."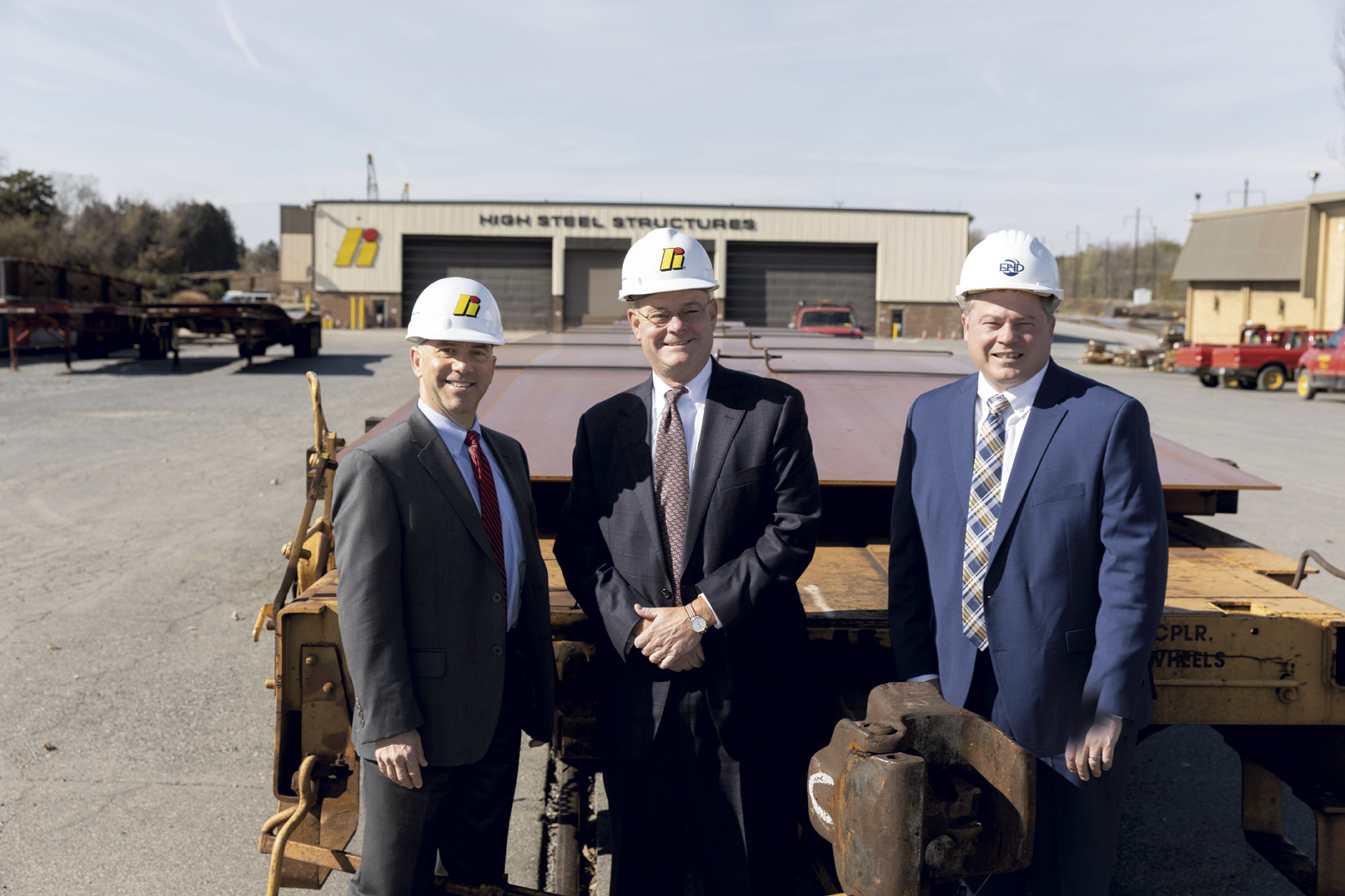 "We have had to reinvent ourselves at many key points in our history. The agency business has changed over the years and we have worked hard to stay ahead of those changes. We focus on leading the change rather than following."

—Jon K. Miles
President