Engaging the village to identify and address risk
In a sense, Lemonade 2.0 is not new, but a return to the policy drafting long carried on in meeting halls and on kitchen tables by the organizers of mutual fire insurance companies.
By Joseph S. Harrington, CPCU
Stay with us, please.
Insurance professionals can get into a lather over the mere mention of Lemonade, the company that tells the public to "forget everything you know about insurance" and proclaims its mission to disrupt the business.
Lemonade recently created a buzz on social media and in insurance communications by announcing its "open source" Lemonade 2.0 renters policy, made freely available to anyone to edit and utilize. To date, the policy is neither filed in nor approved by any regulatory jurisdiction.
Critics of traditional insurance practices hailed the initiative for providing a concise and plain-spoken policy that users could easily comprehend. Defenders of existing policies criticized Lemonade's base form for providing narrower coverage than standard industry counterparts, in their estimation, and for using terms they consider casual and imprecise, such as "stuff."
Apart from the details of the Lemonade 2.0 base form, the "peer-to-peer" vision of insurance promoted by Lemonade raises fundamental questions:
To what extent will "edited" policy forms be subject to form regulation, and how will that affect the entire approach?
If an insurance buyer or its representatives have a hand in negotiating and developing a policy, to what extent will it cease to be a contract of adhesion? Will the buyer lose the benefit of favorable interpretation now generally extended to policyholders?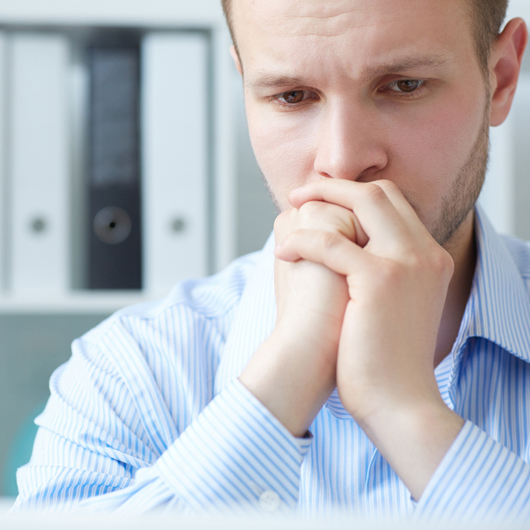 Participation
These questions notwithstanding, Lemonade has serious backers in Allianz, XL Catlin, and venture capital firms, and the upstart may be onto something.
In the first place, no matter what becomes of the Lemonade 2.0 initiative, it serves as a good reminder that insurance is not so much a product that we buy but a series of risk-sharing arrangements we participate in.
In a sense, Lemonade 2.0 is not new, but a return to the policy drafting long carried on in meeting halls and on kitchen tables by the organizers of mutual fire insurance companies. In that exercise, and over the course of subsequent experience, mutual insurers and their member policyholders learned why certain conditions and restrictions were required to sustain the enterprise.
If Lemonade is successful, it will necessarily involve having its participants realize the necessity to avoid adverse selection, to insist on appropriate insurance-to-value, and to embrace other inherent principles of risk sharing. That may include recognizing that the "exceptions to exceptions" provisions Lemonade deplores can, in fact, be clear and precise ways of providing very specific coverage.
Given the relative simplicity of a renters policy, that may seem like a logical starting point for attracting individuals to the open-source approach. Yet, in some respects, personal lines may be the least hospitable arena for such an initiative.
Since consumers are presumed not to have specialized knowledge of insurance, personal lines are the most regulated lines of P-C coverage. Besides, how many people want to have a hand in developing their own policy language?
Commercial lines is another story, however.
Like consumers, small business owners are not presumed to have specialized knowledge of insurance, and the policy forms and rates for covering them are therefore highly regulated.
There are two distinct differences between personal and small commercial insureds, however, and those differences have become more pronounced in recent years:
While small business owners may not be experts in insurance, advances in business operations mean they have increasingly specialized knowledge regarding their property and liability exposures. In that respect, they are "sophisticated" assessors of risk and coverage.
Small businesses face a growing range of loss exposures, including cyber threats, employment liability, product recalls, supply chain interruptions, environmental liability, violent acts, and other emerging causes of loss, in addition to traditional property and liability risks. They must carefully weigh the cost and value of coverage for these exposures, and often they are underinsured.
Given what they know of their operations and exposures, small businesses may be well-served if they have some ability to craft policy provisions to address their needs.
Doing so would require guidance from experienced attorneys and risk professionals, and a willingness to accept that a policy would be a contract between equals, and not simply an obligation of the insurer. As a practical matter, it is hard to imagine this would happen without producers and insureds accepting a share of the risk arising from any modification to a policy.
Also, given their need to evaluate a range of exposures and coverages, small businesses may be well-served by concise and plainly written policy forms, along the lines of Lemonade 2.0, that allow the reader to comprehend the scope and structure of coverage more readily. After all, almost everybody is a risk manager today.
Whatever becomes of Lemonade's 2.0 initiative, we will learn from it how well and how widely we can share the fundamental tasks of identifying and addressing risk.
The author
Joseph S. Harrington, CPCU, is an independent business writer specializing in property and casualty insurance coverages and operations. For 21 years, Joe was the communications director for the American Association of Insurance Services (AAIS), a P-C advisory organization. Prior to that, Joe worked in journalism and as a reporter and editor in financial services.