FOCUS ON ACCIDENT INSURANCE
The name may be the same, but benefits have changed
By Len Strazewski
It always came with the package. Accidental death and dismemberment (AD&D) insurance, usually underwritten by life insurers that provide term life insurance benefits, has long been a standard component of employee benefit plans. Paid by employers, the coverage wasn't very expensive because the fixed schedule of benefits covered only death and very serious injuries like lost eyes and extremities. Few claims were filed.
Don't confuse that old AD&D with new voluntary accident benefits, insurers say. The new benefits are designed to help employees create ways to offset higher deductibles in their major medical plans and cope with unique medical costs incurred by their families, and they are offered on a voluntary basis to fill in gaps in employer-paid benefits.
They are designed to pay claims for relatively common accidents and injuries incurred by active individuals and their families that often result in expenses below the deductible level of a high-deductible health plan (HDHP).
"Accident insurance has been around for a very long time," notes Susan Clarke, president of the special risk division of Berkley Accident and Health (A&H) in Hamilton Square, New Jersey. "But it has been evolving dramatically in the past five to ten years."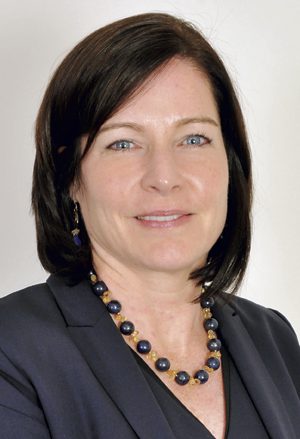 Product developments
The Affordable Care Act was the trigger, she says. While the law created opportunities to provide insurance for more uninsured individuals and make health benefits more affordable for them, it also created more out-of-pocket expenses for employees as employers moved to high-deductible health plans.
Berkley A&H markets traditional AD&D; voluntary supplemental accident insurance; business travel accident insurance, which employers offer to employees who travel on business; and participant accident insurance for employees and their families while participating in sports and recreational activities. The voluntary plans recently have been getting significant attention.
While AD&D continues to meet traditional needs and business travel accident insurance helps employers fulfill their duty to provide care for traveling employees, including emergency medical evacuation and repatriation services, travel assistance and other out of country needs, she says, the supplemental accident plans meet more diverse needs of employees and individuals.
"We made our accident policies more robust," Clarke explains. Accident products help to fill the gap by offsetting the higher out-of-pocket expenses employees and their families incur as a result of higher deductibles and copays.
The new policies are designed for families and individuals who engage in activities that involve higher than normal risk, including sports and outdoor activities. The policies cover diagnostic services and emergency room visits that are not covered by high-deductible major medical insurance.
"A changing workforce with evolving personal needs highlights the need for more sophisticated voluntary accident insurance," says Ashley Shope, assistant vice president of product and market development at Unum in Chattanooga, Tennessee.
The Unum accident policies are part of a portfolio of voluntary products that include critical illness insurance and hospital indemnity insurance. The coverages support employee choice and individual empowerment, Shope explains, and are consistent with the findings of research on employee needs.
Recent Unum research indicates a broad and expanding market for the coverage, she says. A 2018 online survey of 1,227 workers indicated that, in the previous five years, 61% of full-time U.S. workers used their health insurance for medical treatment other than preventive screenings. The top reasons for using health insurance included an unexpected illness or diagnosis (53%), an unexpected accident or injury (41%), and routine or planned surgery (34%).
About 39% of full-time U.S. workers found it difficult to pay out-of-pocket health insurance deductible costs, and most full-time U.S. workers (62%) have incurred out-of-pocket costs for medical care not covered by their health insurance, underlining the need for optional accident benefits.
About 58% of full-time U.S. workers would be interested in an insurance benefit that helps cover costs associated with accidents, illnesses, injuries, or hospitalizations, the Unum survey says, and 79% say their employers should offer voluntary or supplemental benefits like accident, hospital, and critical illness insurance.
Shope says Unum's new accident insurance product complements health insurance with fewer coverage gaps and less duplication. The product offers two coverage level choices and is guaranteed issue. Benefits for X-rays, hospital stays, or prescription drugs after an accident are included, along with increased benefit levels for treating common injuries like fractures and dislocations, and for emergency dental services.
"The new portfolio makes it simple for employers to offer and administer coverage for their employees," Shope explains. "It's designed with a keen focus on the end user—the people and families we protect, ensuring the products continue delivering valuable coverage when an accident or illness occurs.
"We'll continue to add products and features to our new supplemental health portfolio that simplify the experience for employers and broaden the coverage for employees," she says.
Guardian Life Insurance Company of America® in New York also has introduced new accidental insurance designs that target unpaid expenses and include additional features that provide return on premium in ways other than payment for accidental medical events.
"We asked consumers what they wanted most in an accident product so we could better understand what they would value and appreciate," says Michael R. Estep, Guardian vice president of group products and worksite leader. "Our latest enhancements provide maximum coverage to give them what they want—a return on their investment. Offering accident insurance can help employers strengthen the financial security of their workforce and help employees manage high healthcare deductibles."
Estep agrees that the growth of HDHPs has driven a dramatic increase in the need for voluntary benefits such as accident insurance. He says Guardian research indicates that about three quarters of large employers offer HDHP major medical insurance with an average deductible of $2,750. Only about 35% of those employers offer Health Savings Accounts that can be used to fund the deductibles. While about 60% offer some sort of supplemental health insurance, about 95% is employee-paid voluntary insurance.
Guardian's new accident insurance offers two benefits that are not linked specifically to accidents or medical treatments. Injury-Free Benefit™ pays the covered employee a cash benefit if his or her family is claim-free for five years. The benefit will be paid even if wellness and/or concussion baseline study claims are filed during this period.
The design also establishes a rainy day fund that pays up to $500 annually to cover costs that are insurable by an individual policy but are not covered by the policy because of limitations, like frequency of follow-up visits or physical therapy sessions, over a defined period. For any amount unused over the course of the year, up to half of the original fund will be carried over to the next year, up to a limit of $1,000.
Employers can offer this voluntary coverage to enhance their overall employee benefits package and help boost employees' financial protection, Estep says. Injuries can affect a family's financial well-being and lead to increased stress, he says.
According to Guardian's 6th Annual Workplace Benefits Study, 44% of working Americans in HDHPs say they have avoided seeking medical care in the past year because of high deductibles.
With the new features, employers can offer their employees accident insurance that can pay them back while backing them up. Accident and companion coverage critical illness insurance provide a financial benefit for qualifying conditions, which can help ease the financial pressure caused by out-of-pocket expenses when an accident, injury, or illness occurs, Estep says.
Guardian's new accident coverage also provides an automatic 5% increase in benefits each year for a maximum of five years with no increase in an employee's premium. Guardian now offers four standard accident insurance plans with coverage options that include post-traumatic stress disorder caused by a covered injury, traumatic brain injury, gunshot wound, and outpatient therapies such as vocational, speech, respiratory, and cognitive behavioral therapy.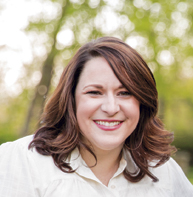 Driving decisions
As accident insurance evolves to cover a broader range of claims and provide more flexibility and choice, employers and their employees need education and support for their more complicated decisions, the insurers say.
Estep says agents and brokers need to talk to employers about their employee population and employee needs that may not be covered by employer-paid benefits and then educate them about the range of new benefits available on a voluntary basis. Then they need to work with employers to provide decision support to help employees make the right choices.
"Awareness first and then education will help employees make the best decisions for themselves and their families," Estep explains. He says Guardian provides benefit communication tools that include print and online publications and videos.
"Benefit communication is moving away from group in-person meetings and toward self-service that allows employees to research their choices and make their own decisions based on their unique needs," he says.
Clarke agrees that education is critical to good employee choices and notes that agents and brokers are the cornerstones of the education process.
"Education and awareness are among the biggest challenges for us, and we work with property and casualty agents and brokers to educate them about benefit situations in which there are gaps in coverage," she says.
For more information:
Berkley Accident and Health
www.berkleyah.com
Guardian Life Insurance Company of America
www.guardianlife.com
Unum
www.unum.com
The author
Len Strazewski is a Chicago-based writer, editor and educator who specializes in marketing, management, and technology topics. In addition to contributing to Rough Notes, he has written on insurance for Business Insurance, Risk & Insurance, the Chicago Tribune, and Human Resource Executive, among other publications